Clinch River Railroad
Clinch River Railroad (CRRR) - Overview, and Big Creek Area
Details

Kategorie: Clinch River Railroad
Zuletzt aktualisiert: Mittwoch, 26. Oktober 2016 08:40
Geschrieben von Michael Homberg + Phil Brooks
Clinch River Railroad (CRRR) - Overview, and Big Creek Area
Clinch River Railroad in geography and history
Phil Brooks' "Clinch River Railroad" is a freelanced model railroad. It is modeled to look and work like the prototype railroads in the Appalachian coal fields in the '50s.
The easiest way to lean to know Phil's Clinch River Railroad is to study Model Railroad Planning, 2007, pages 20 to 26. You will find the story behind his freelanced railroad, the maps, the track plans, photos, and a lot of information.
If you want to know how he built his famous Clinch River Bridge, have a look at "N Scale Railroading", March 2006, pages 22 to 31.
If you are a railfan, get "N Scale Railroading" May 2006, pages 28 to 37, and read "Railfanning Mack's Gap and Big Creek".
For printed literature click here.
---
Further CRRR Pages:
---
Layout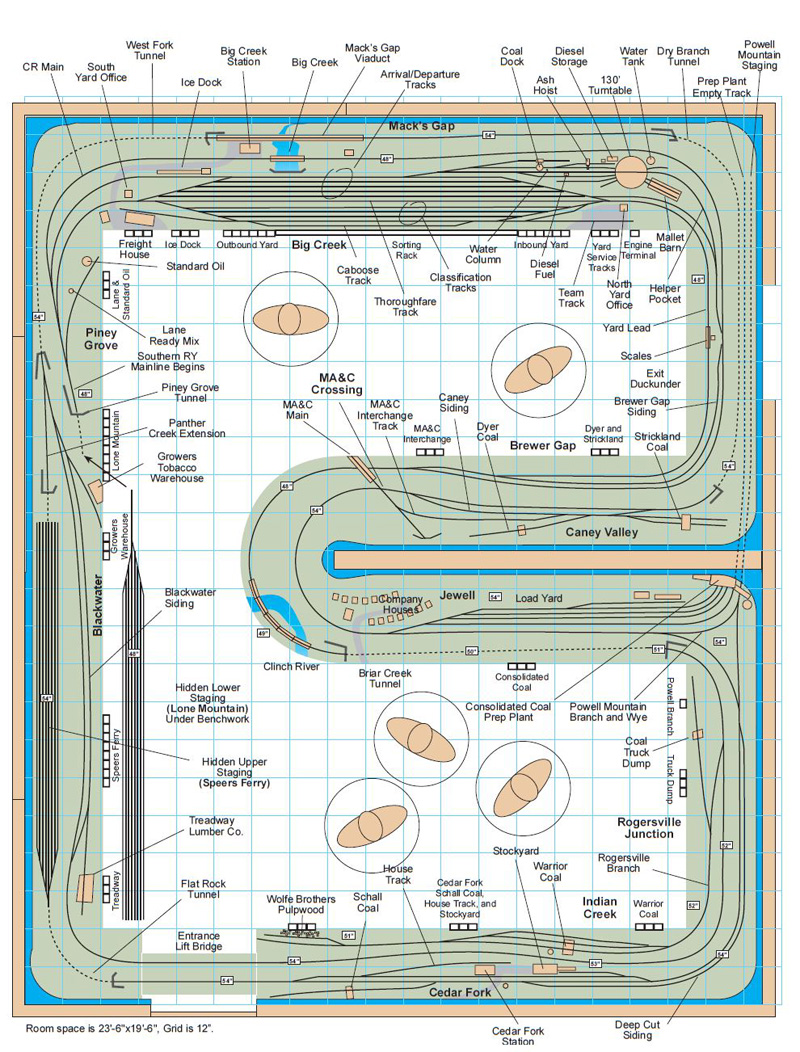 Layout, status 2016-02

Schematic Track Plan status 2016-02, for larger image click here
CRRR trackage, in Google My Maps (more CRRR maps: click here)

Photos
The following photos give an impression of Big Creek and the Macks Gap Viaduct.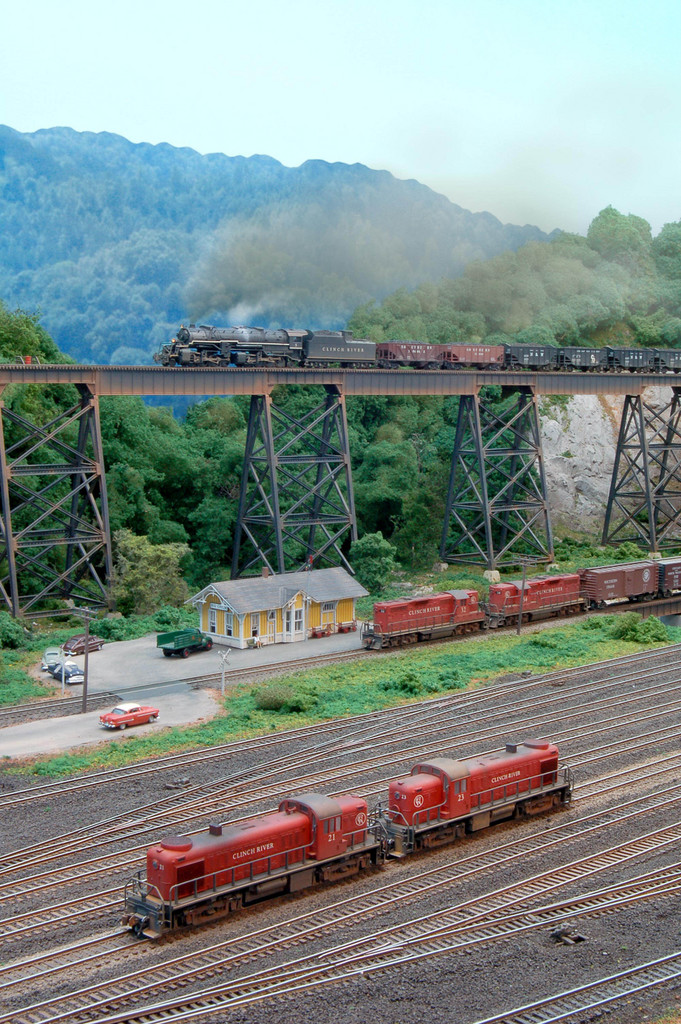 Macks Gap Viaduct in background, Big Creek in front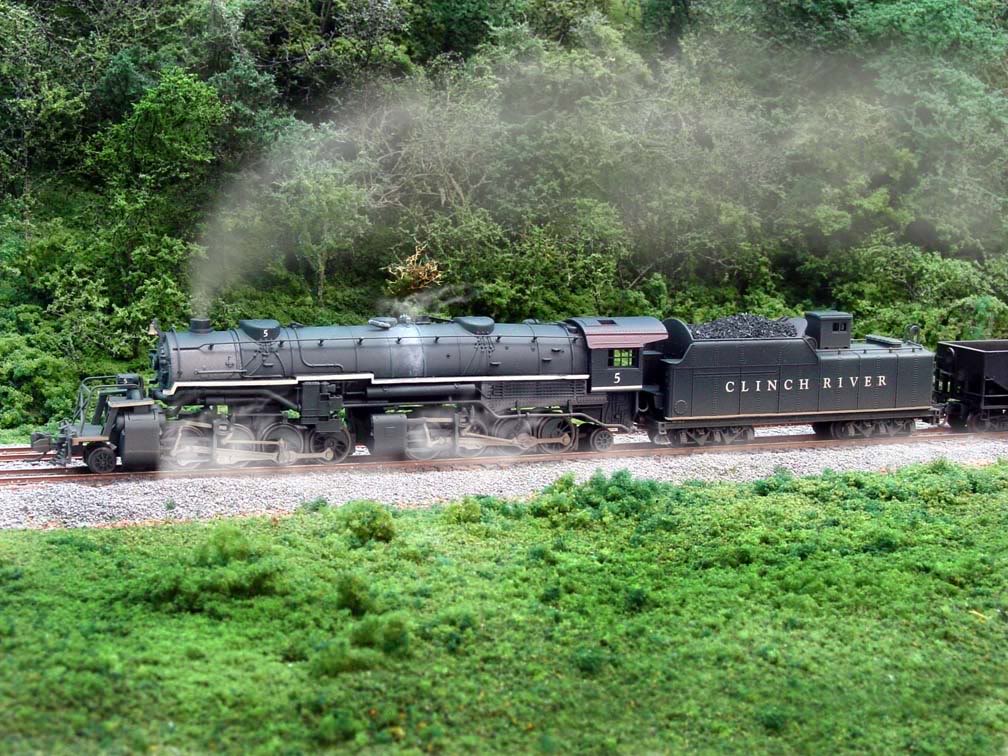 Mallet at full Speed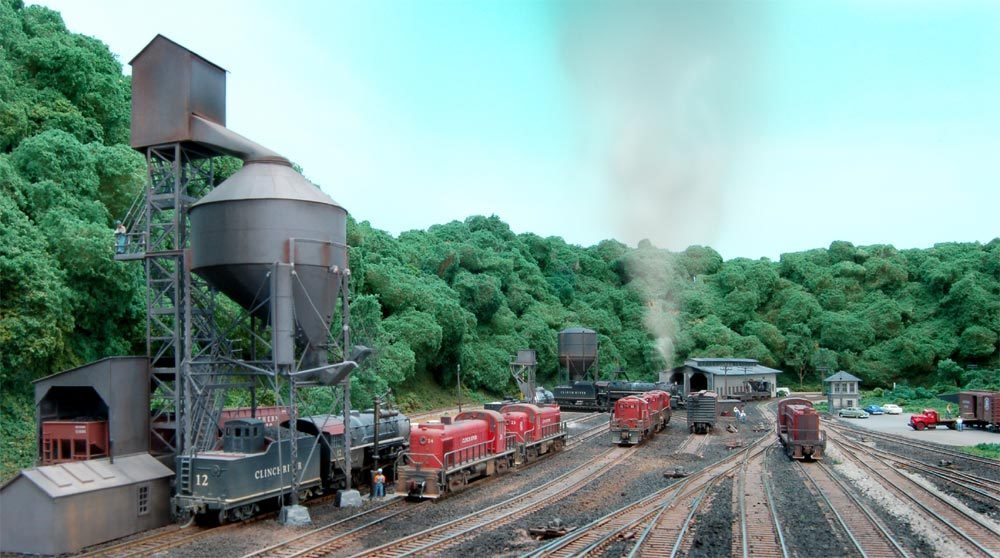 Engine facilities at Big Creek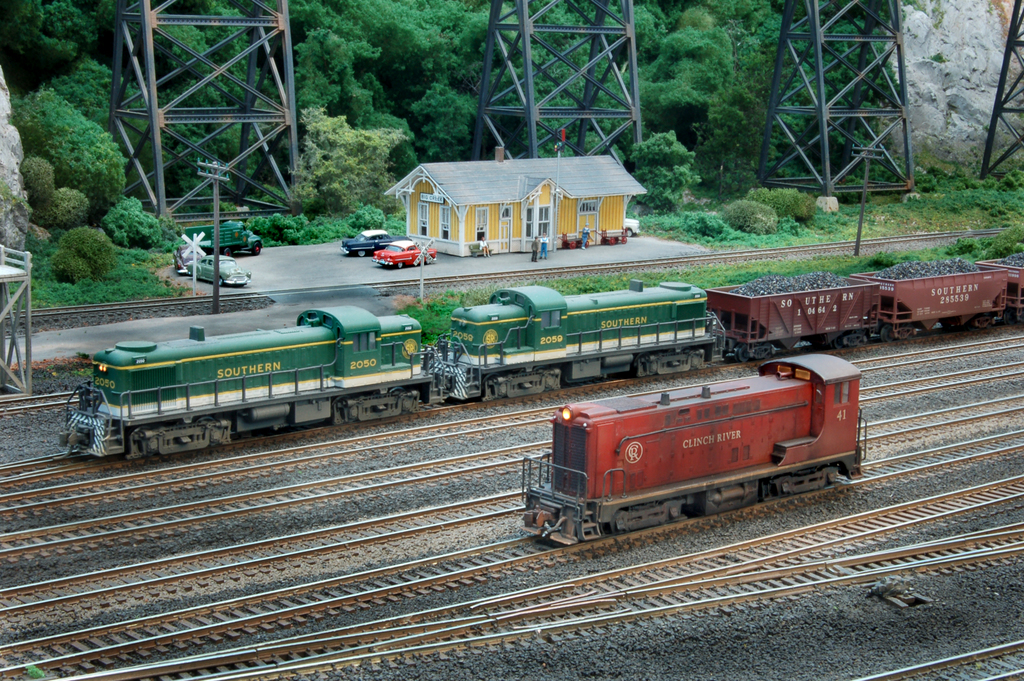 Southern #2050 and #2059 with coal train, CRRR #41 waiting for switching
---
Literature
Phil Brook's Clinch River Railroad has been published in (extract):
2006 May: N Scale Railroading: Railfanning Mack's Gap and Big Creek; by Phil Brooks
2007 Model Railroad Planning: Clinch River RR, An Appalachian Coal Hauler; by Phil Brooks (Overview, with track plan)
2007 March: N Scale Railroading: A freelanced yard tower for the Clinch River; by Phil Brooks
2008 March: N Scale Railroading: Bridging the Clinch River; by Phil Brooks
2008 August: N Scale Railroading: An Uncoupling tool for pennies; by Phil Brooks
---
Credits
Photos and graphics (most of them): Copyright (c) by Phil Brooks
Published by permission