Yard Track plans
Jim Thorpe: Junction with Big Interchange
Details

Kategorie: Yard Track plans
Zuletzt aktualisiert: Sonntag, 25. April 2010 06:58
Geschrieben von Michael Homberg
 
Jim Thorpe: Junction with Big Interchange
Junctions with active interchange are one of my favorites.
This is one of my two junctions I developed on concepts published by Paul Mallery and the TMRCI.
Maybe these track plans will be used at our modules at americaN some time?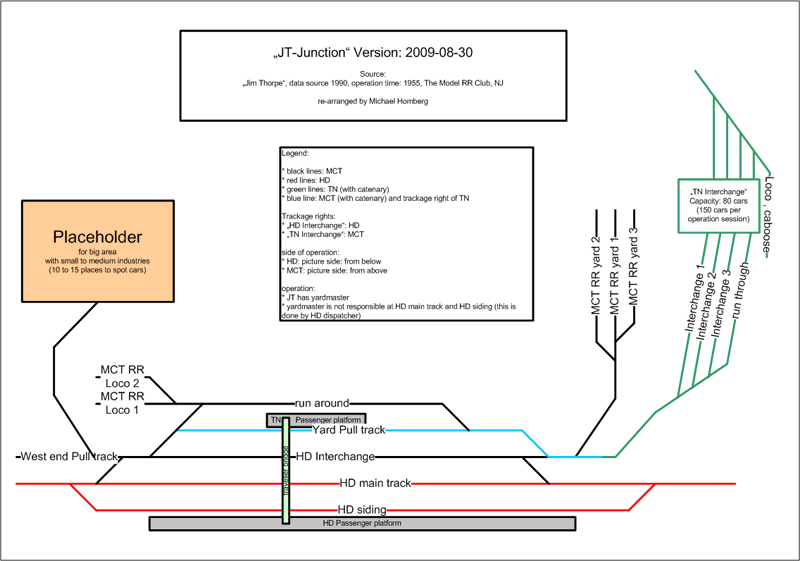 Jim Thorpe -J unction is a junction of the class 1 railroad HD, the interurban traction line TN, and the terminal railroad MCT.
MCT  (= Mauch Chunk Terminal RR) is a "Terminal Railroad", and it does all the switching in the yard, at TN-Interchange, and all the switching in the industrial area on the left.
This TN interchange was (still is?) the most active live interchange of a model railroad: about 150 cars are interchanged at one operating session!
More information about the TN Trenton Northern Traction RR you can read here.