americaN FREMO - modular model railroad in N scale
americaN - Lauffen 2015
Details

Kategorie: americaN
Zuletzt aktualisiert: Freitag, 01. Januar 2016 18:11
Geschrieben von Michael Homberg
americaN module layout - Lauffen 2015
The 2015 FREMO americaN Lauffen layout was a huge one, too. The meeting was 04th to 07th June, 2015, participants came from Germany, Netherlands and South Tirol (Italy).
Claus did a fine job as layout and traffic workload planner. And, looking at the versions of planning and that timeline, he did many loops of refinery. The result was a good one, thank you, Claus! By the way, the plannings of the six previous Lauffen meetings were good ones, too, and I enjoyed all of them :-)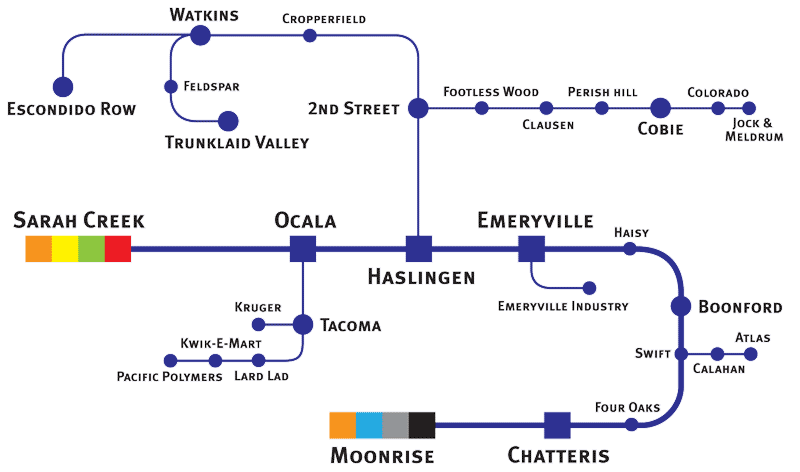 Layout: schematic overview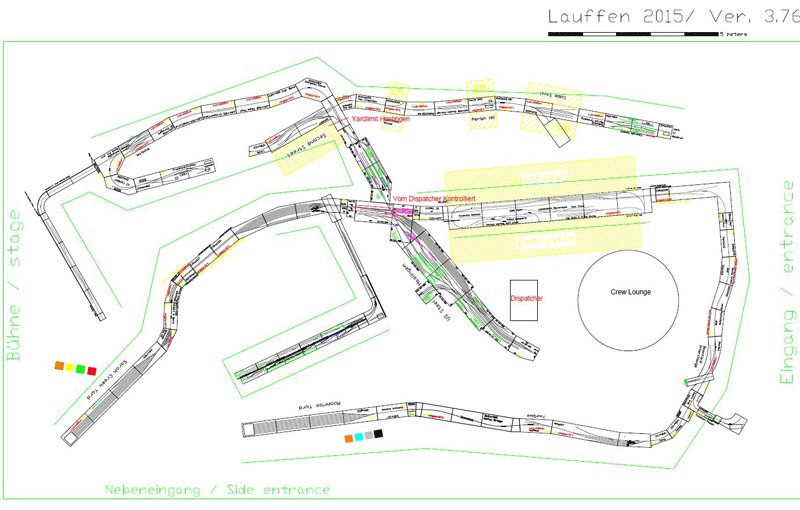 americaN Layout Lauffen 2015 (larger image: click here)
---
external Links:
---
Operating crew: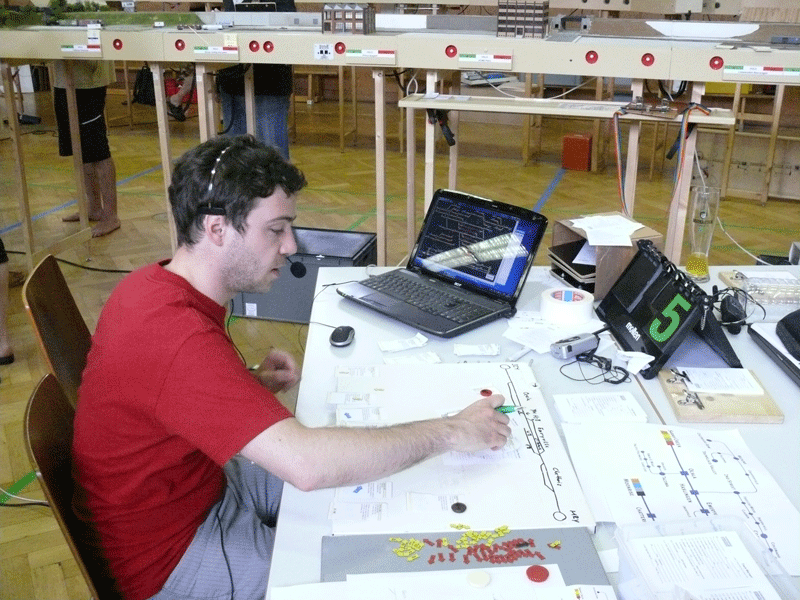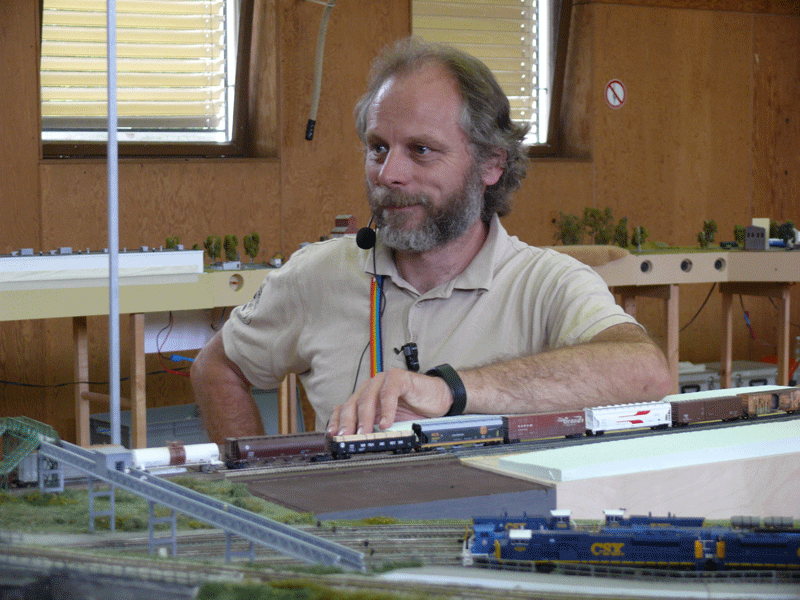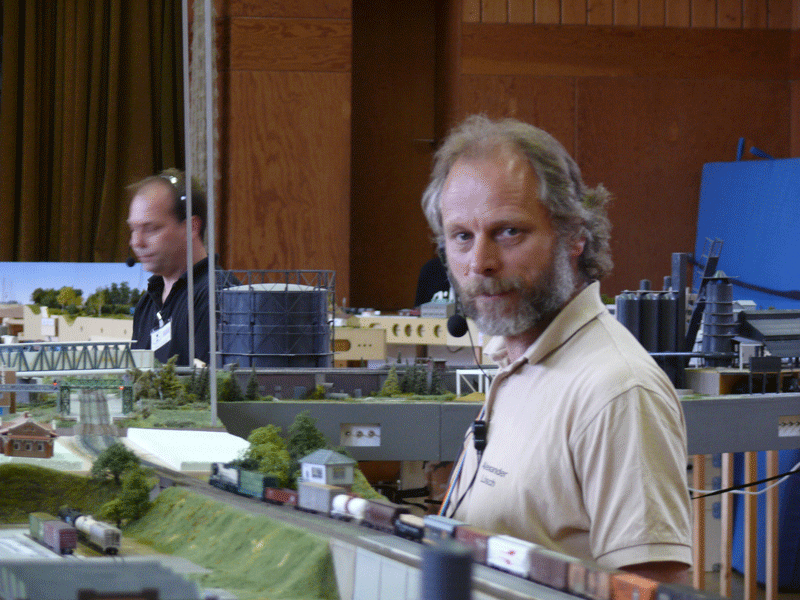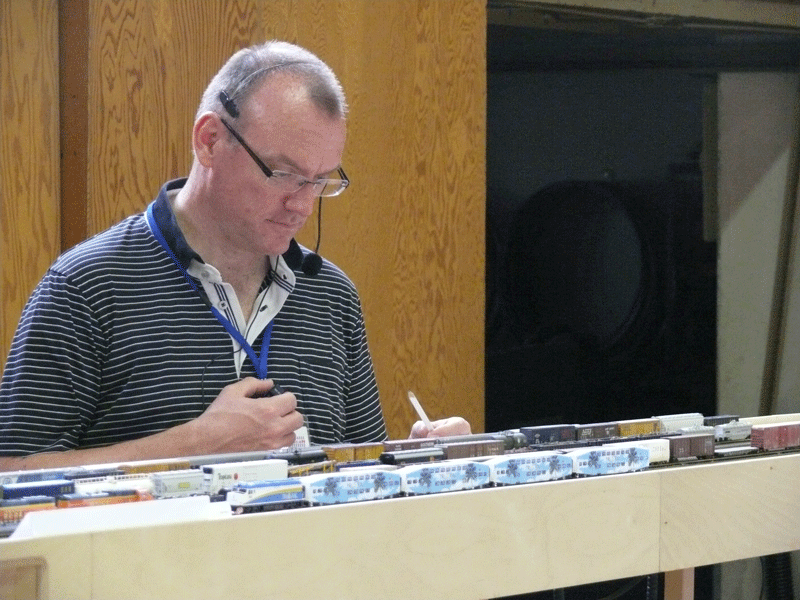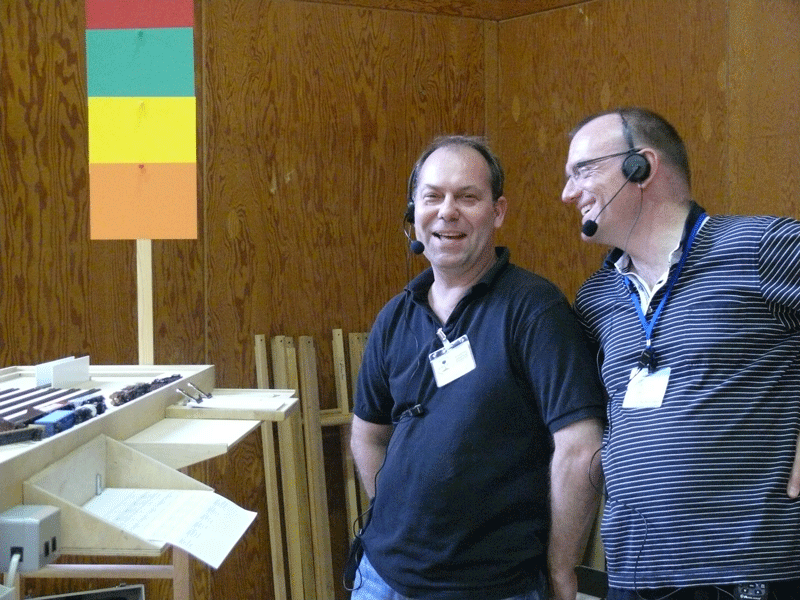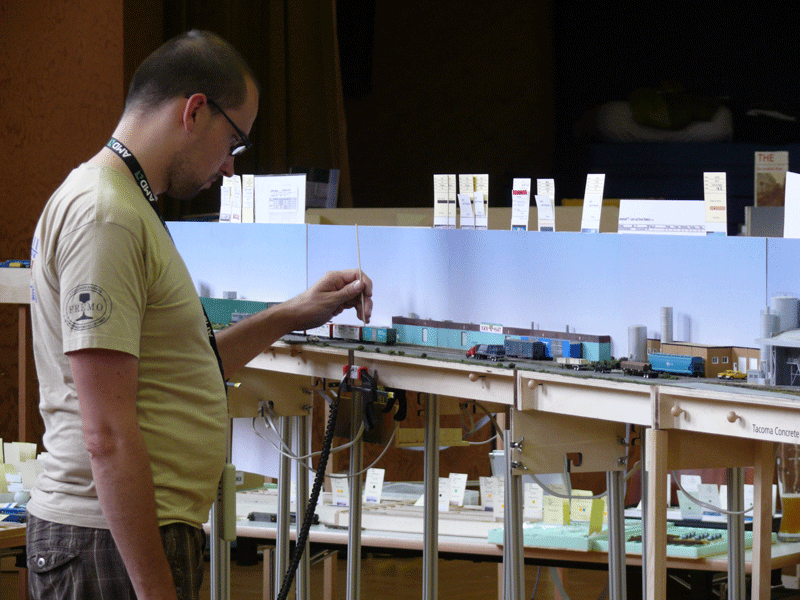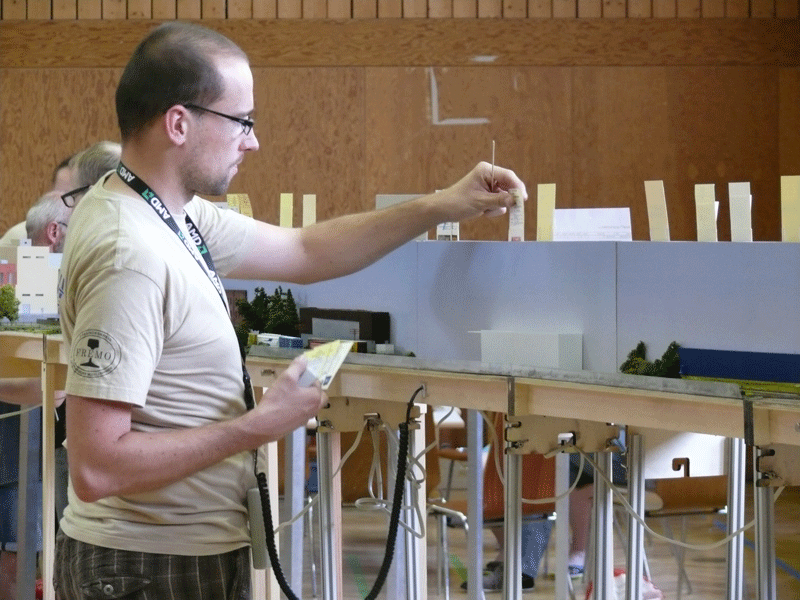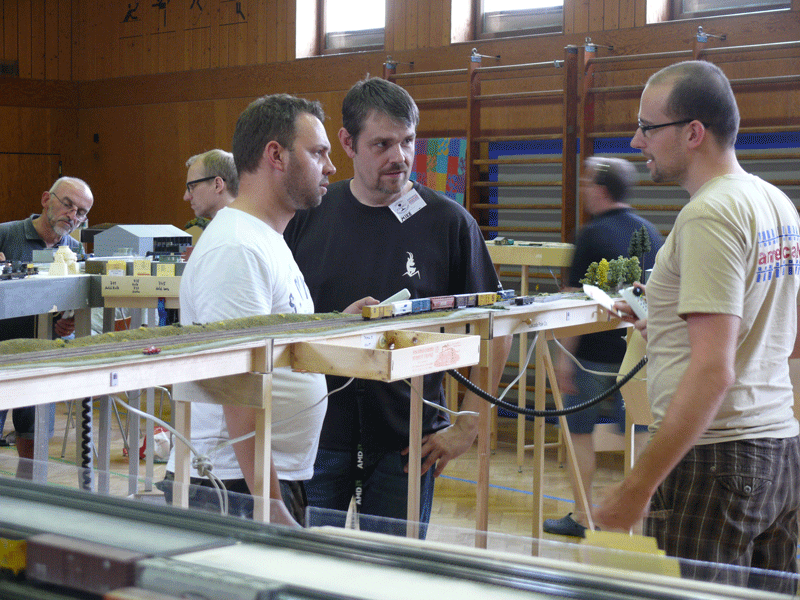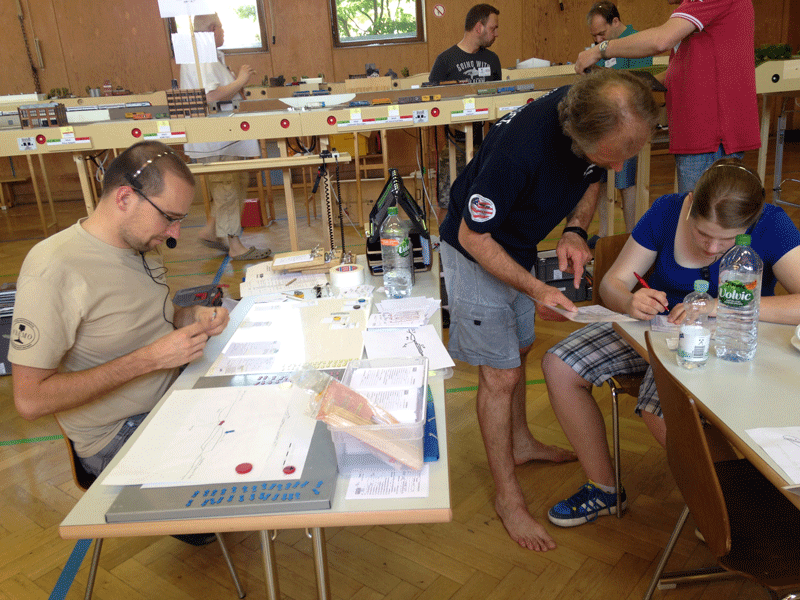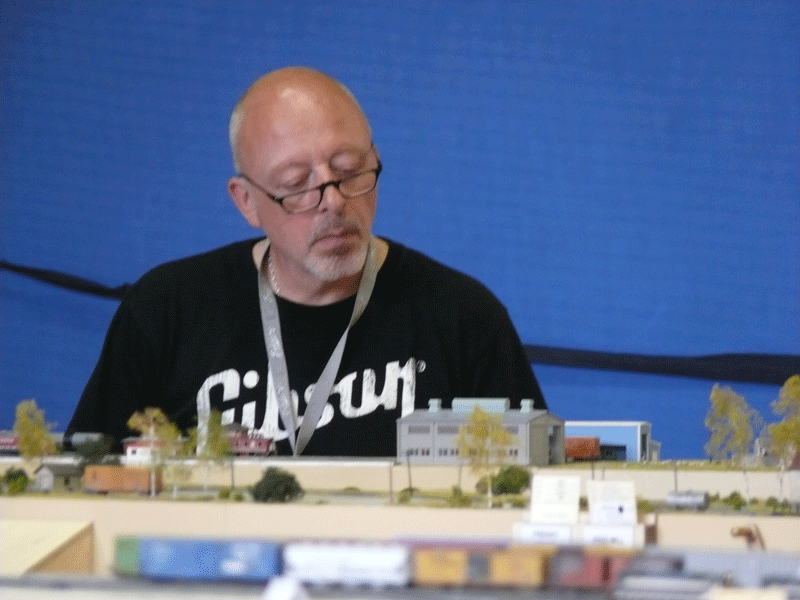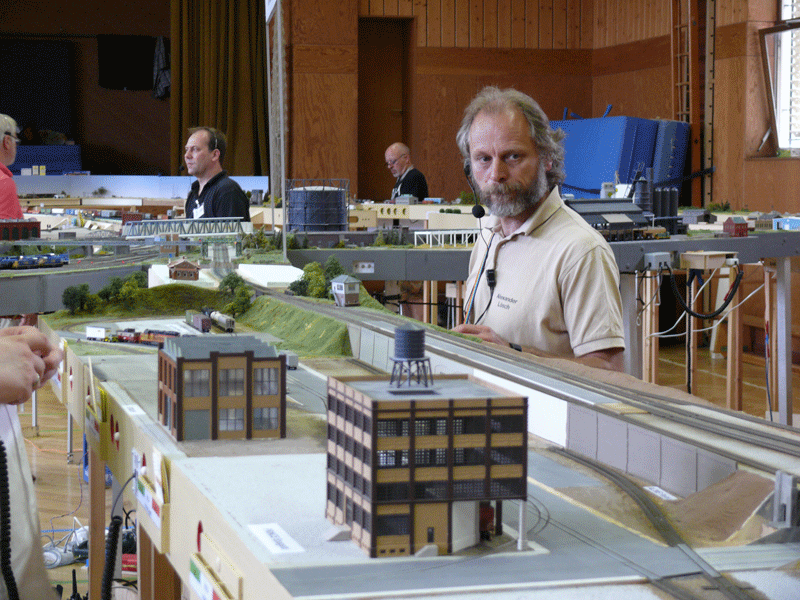 For the first time at an americaN meeting: Alexander operating his new module, Emeryville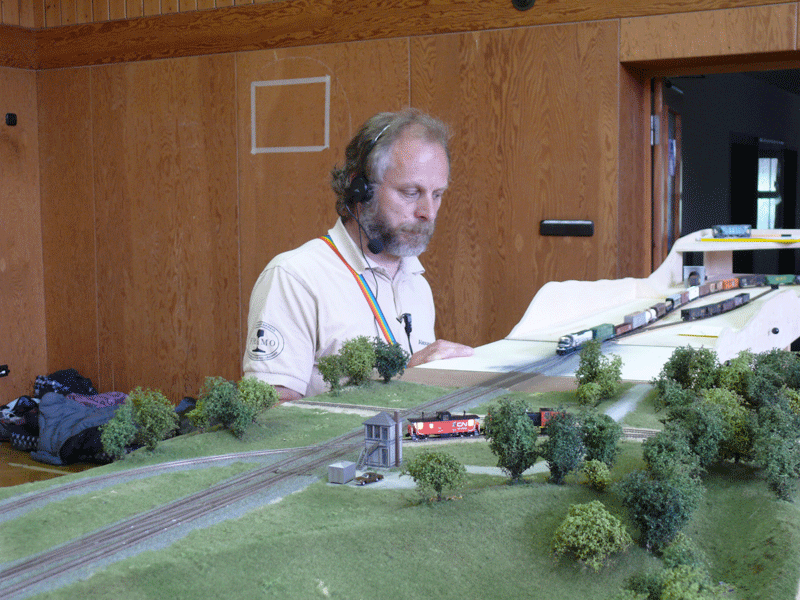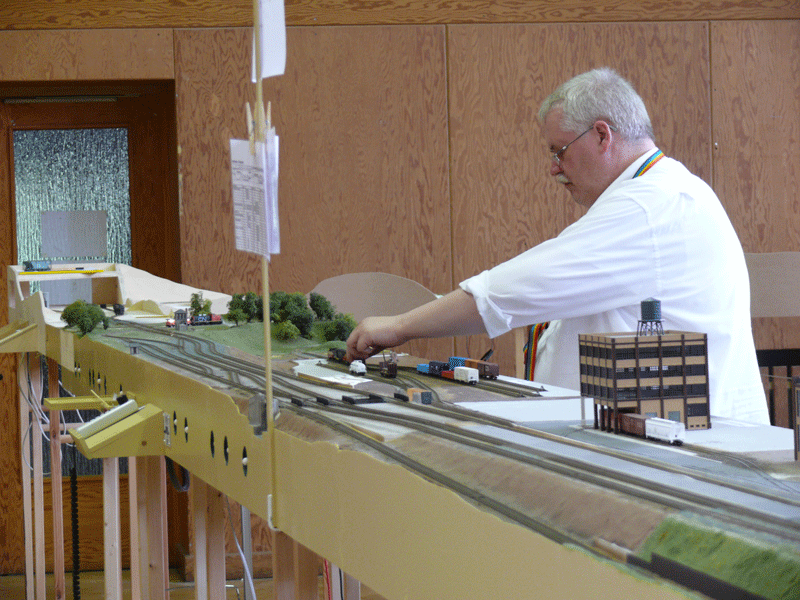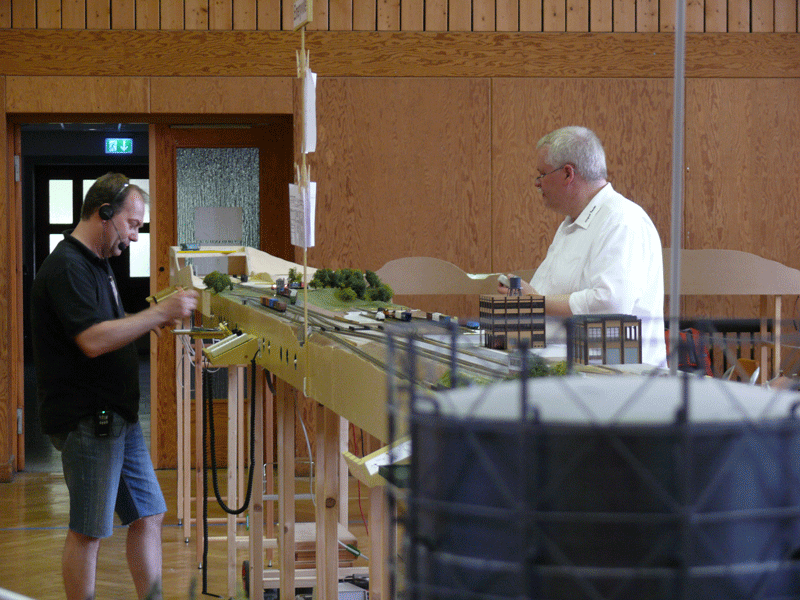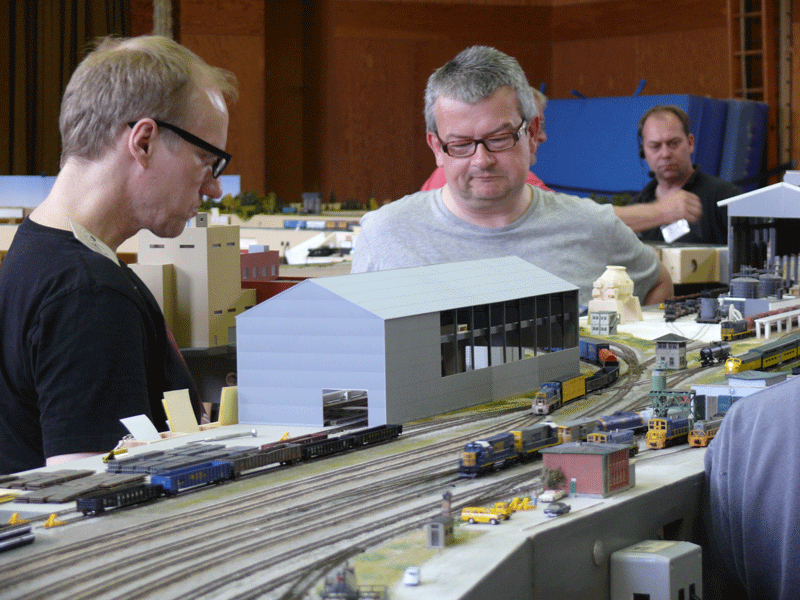 Jan and Andreas operating at Haslingen Steel: expecting difficulties?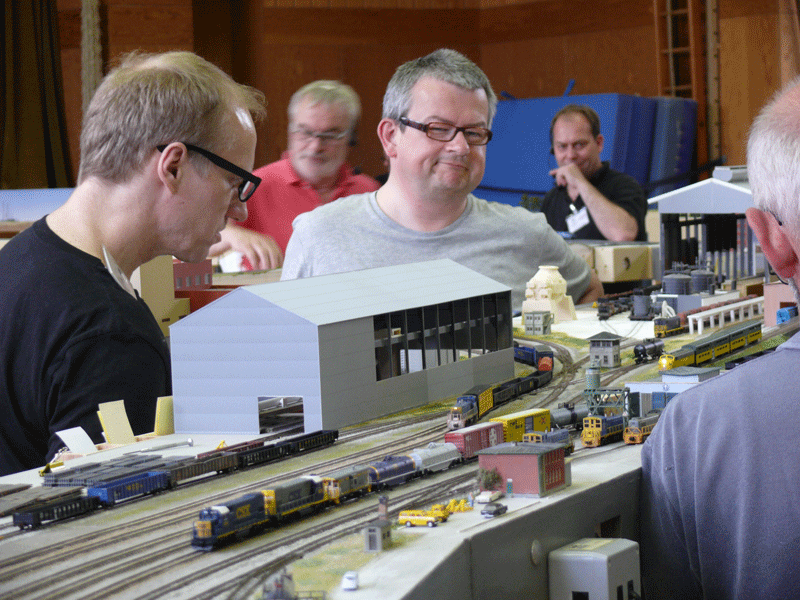 fixed, and smiling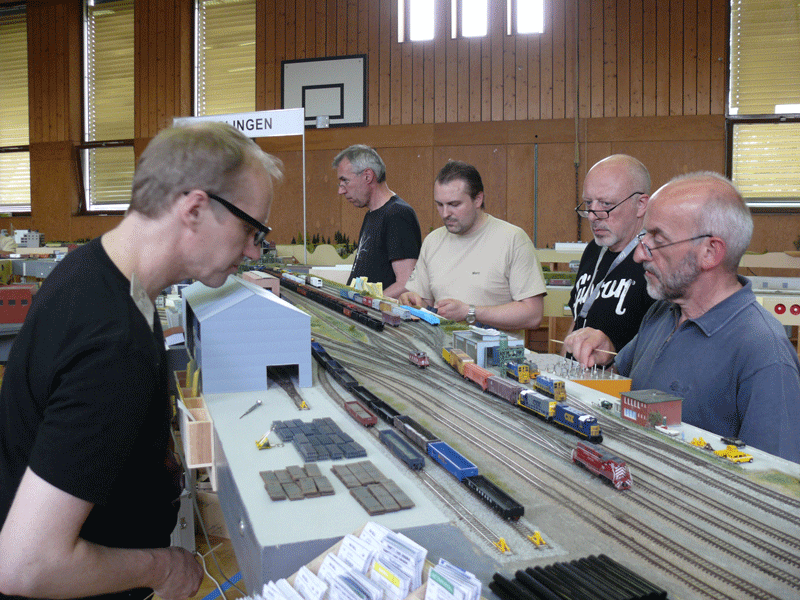 as exprected: a lot to do at Haslingen Steel yard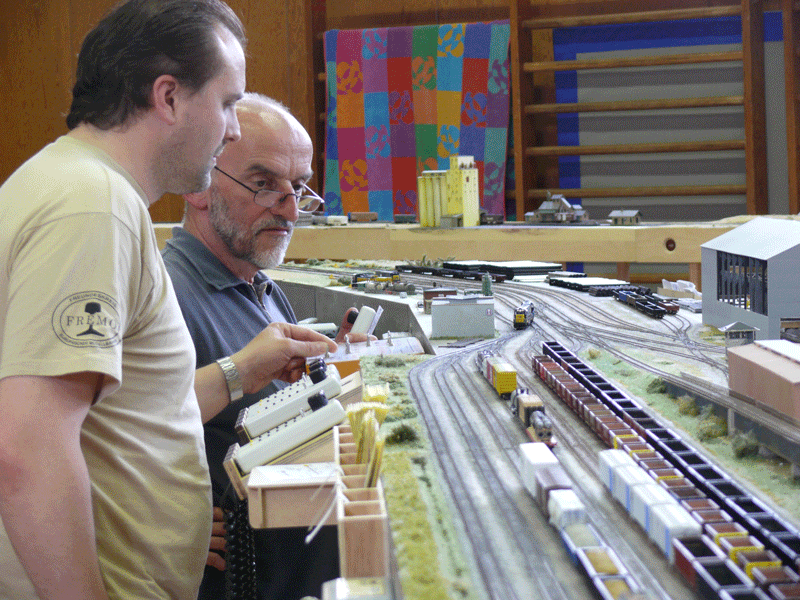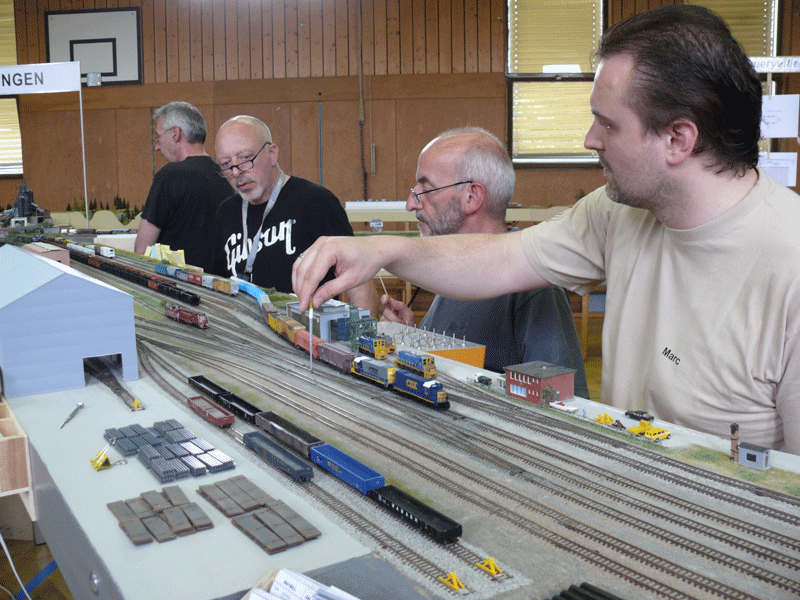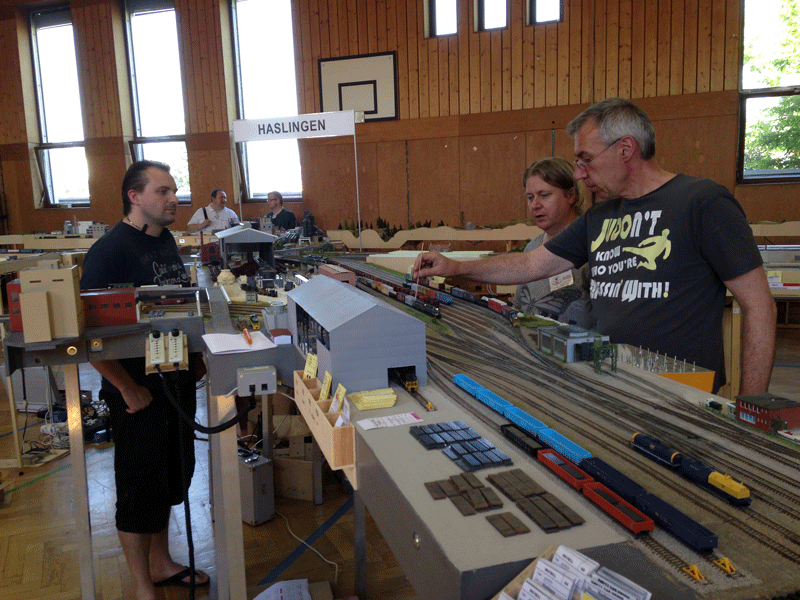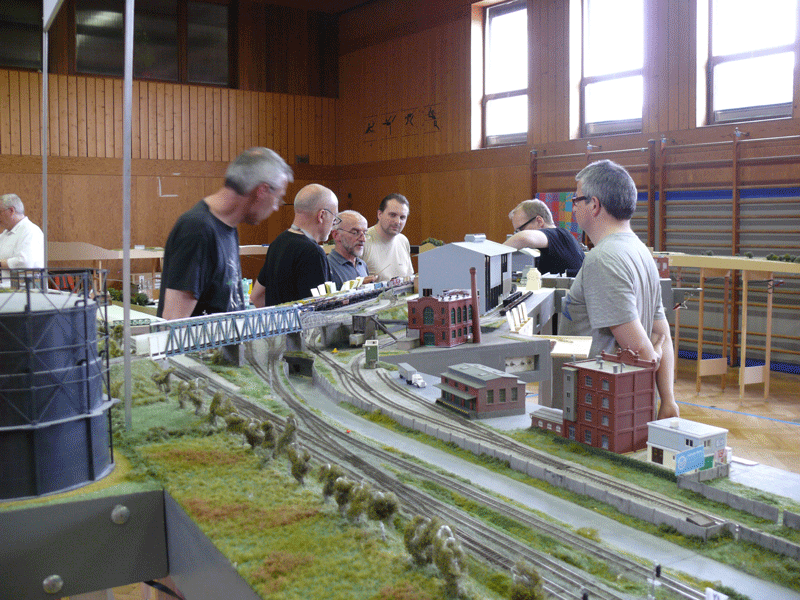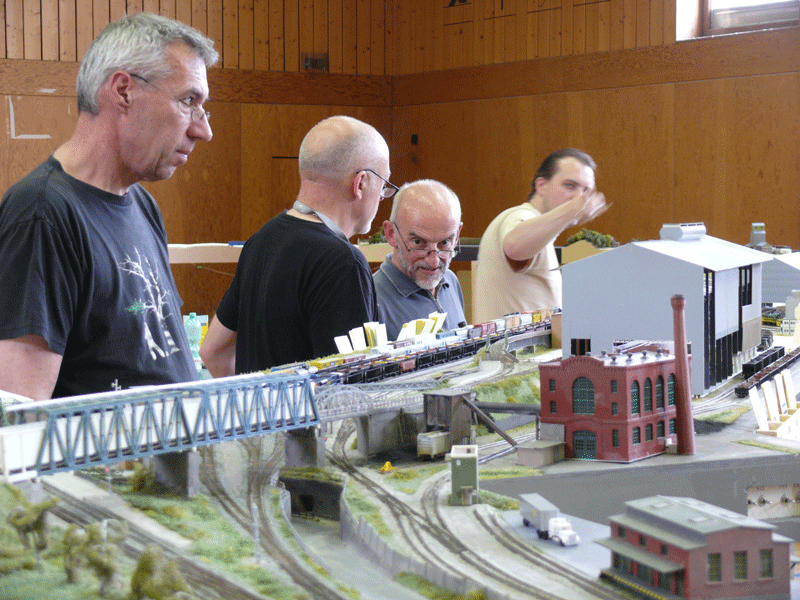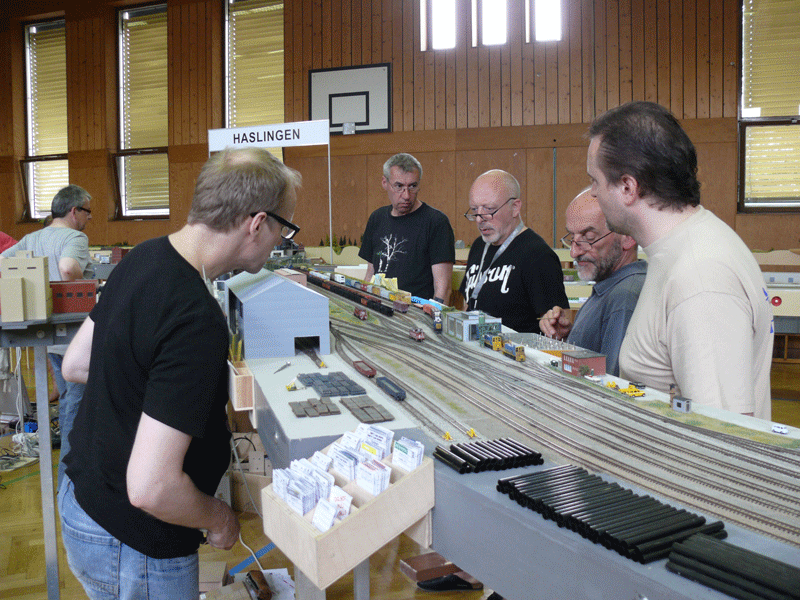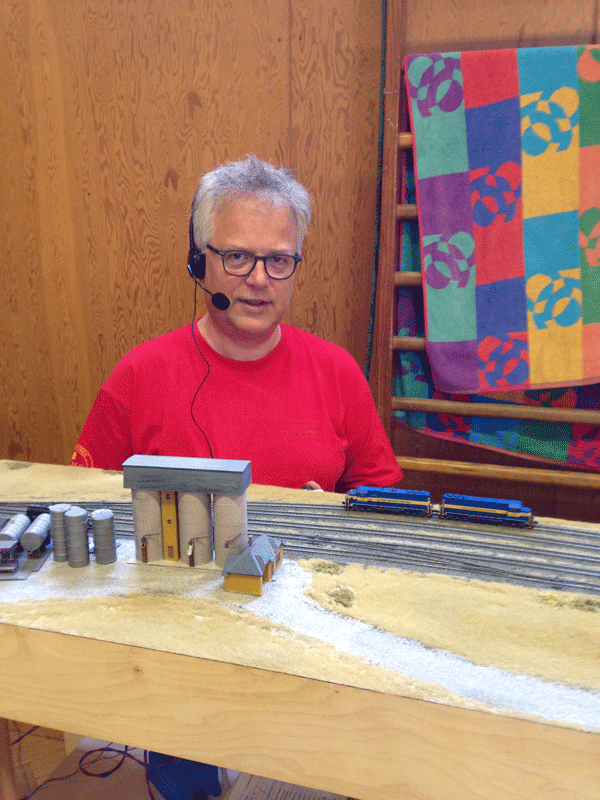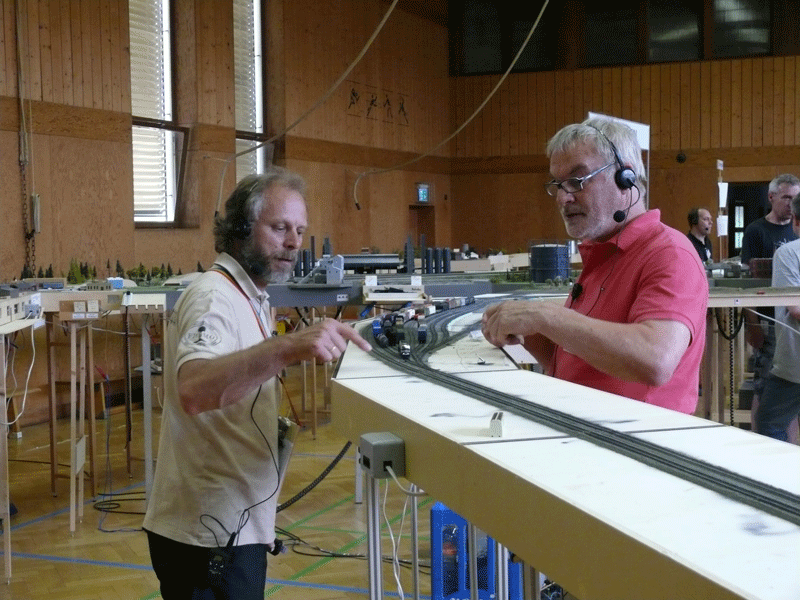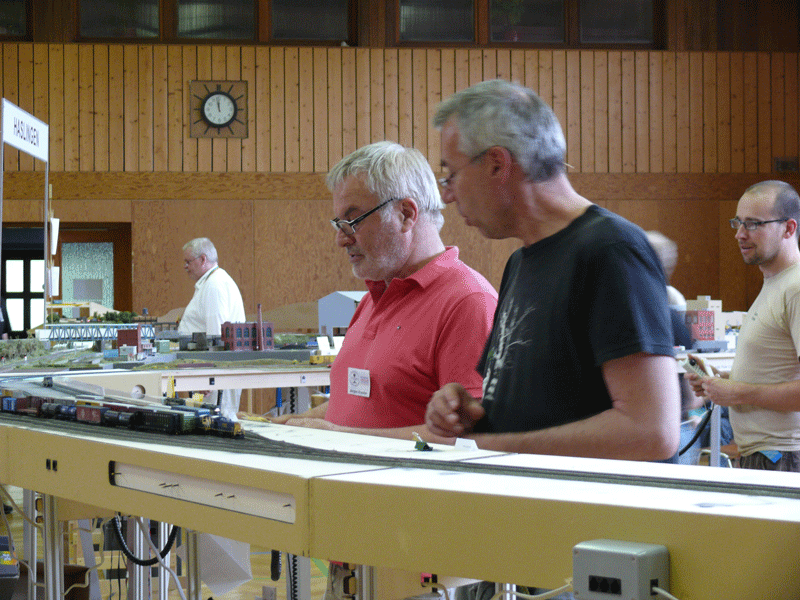 ---
Additional photos and information about some of the modules set up at this Lauffen 2015 meeting:
---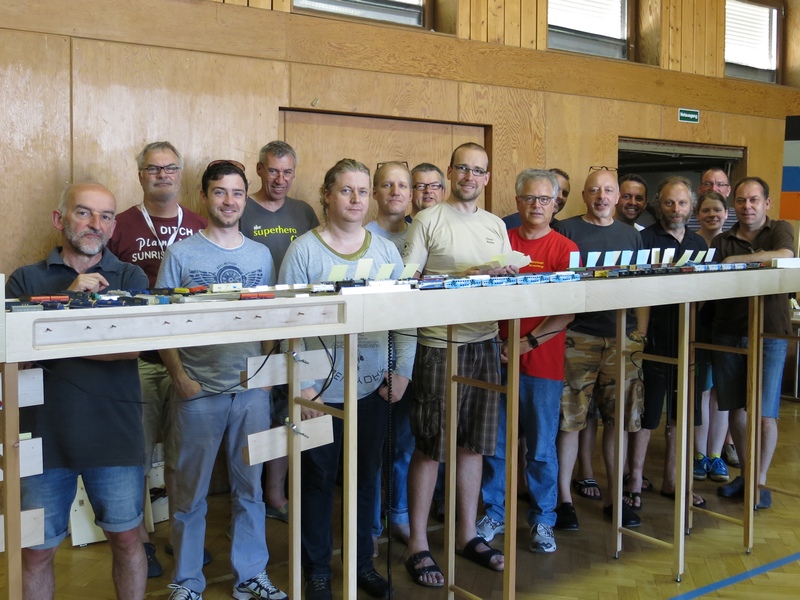 the crew: from left to right: Robert, Jürgen, Michael P., Peter, Naomi, Jan,
Andreas, Claus, Michael H., Marc, Elmar, Stephan, Alexander, Simone,
Bernd and Oliver. Unfortunately, Wilfried is missing on the photo.
Photo: Bernd (published with permission)