Industry Spurs
Willow Hill Yard: an industry yard
Details

Kategorie: Industry Spurs
Zuletzt aktualisiert: Donnerstag, 05. August 2010 15:20
Geschrieben von Michael Homberg
Designing an industrial yard for an N scale module layout  
Willow Hill Yard: an industry yard
Starting in 2008 and growing in interest in 2009, members of americaN started to talk, and then plan, industrial modules.  One big influence for that was the writing of Linda Sand, for example "Cedar River Terminal".
Like some other members, I started to collect information, and to discuss them.
My fist concept of an industrial layout is Willow Hill Yard: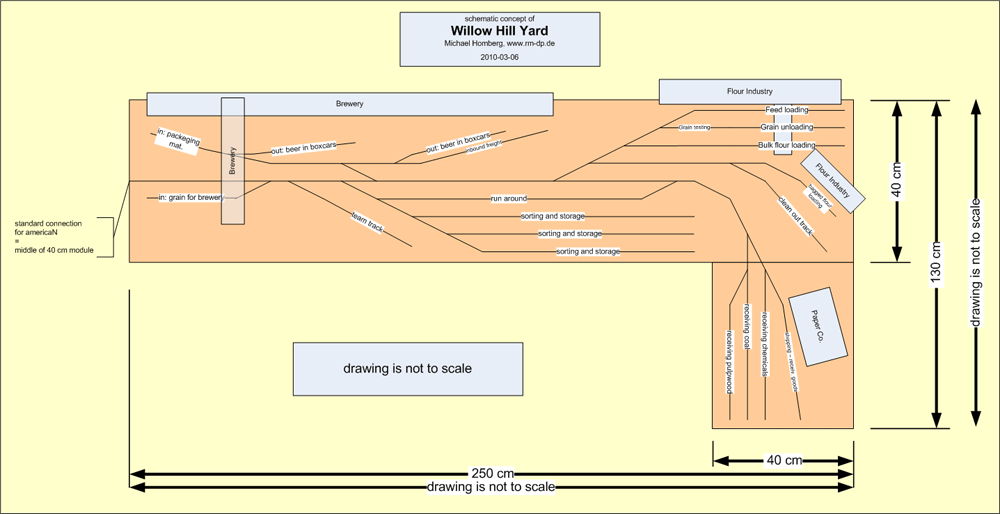 The collaboration concept of this yard with the railroad system is the following: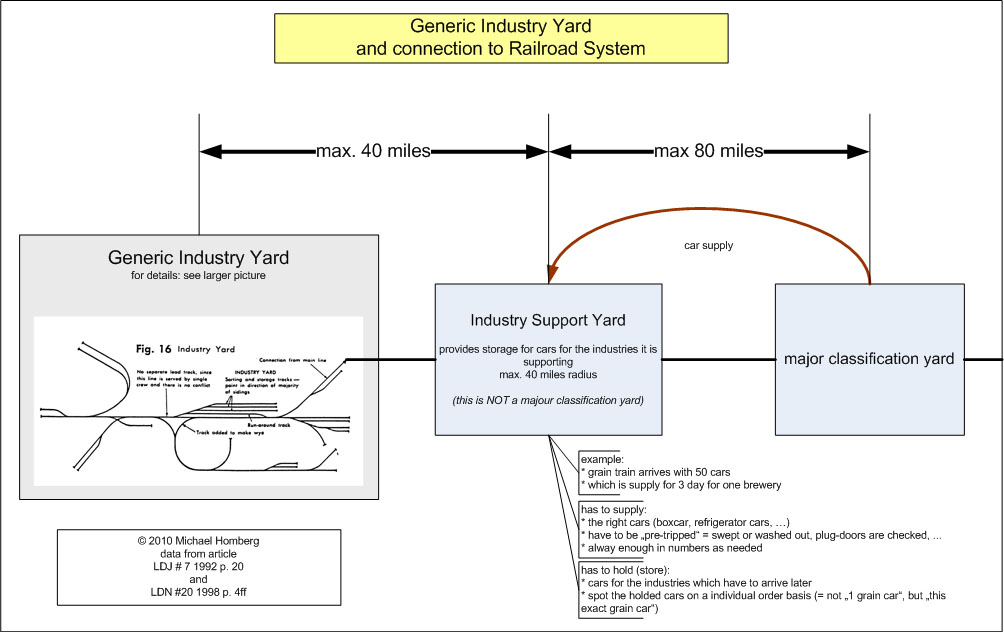 Please click here to enlarge and see the details.
To get an impression how this yard would look like, I laid out the tracks:

west side (and connection to "rest of world)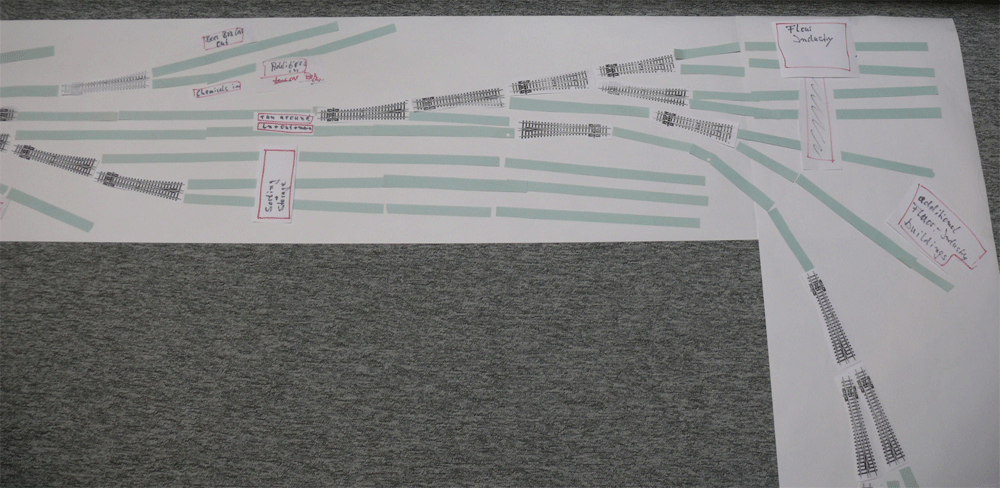 middle part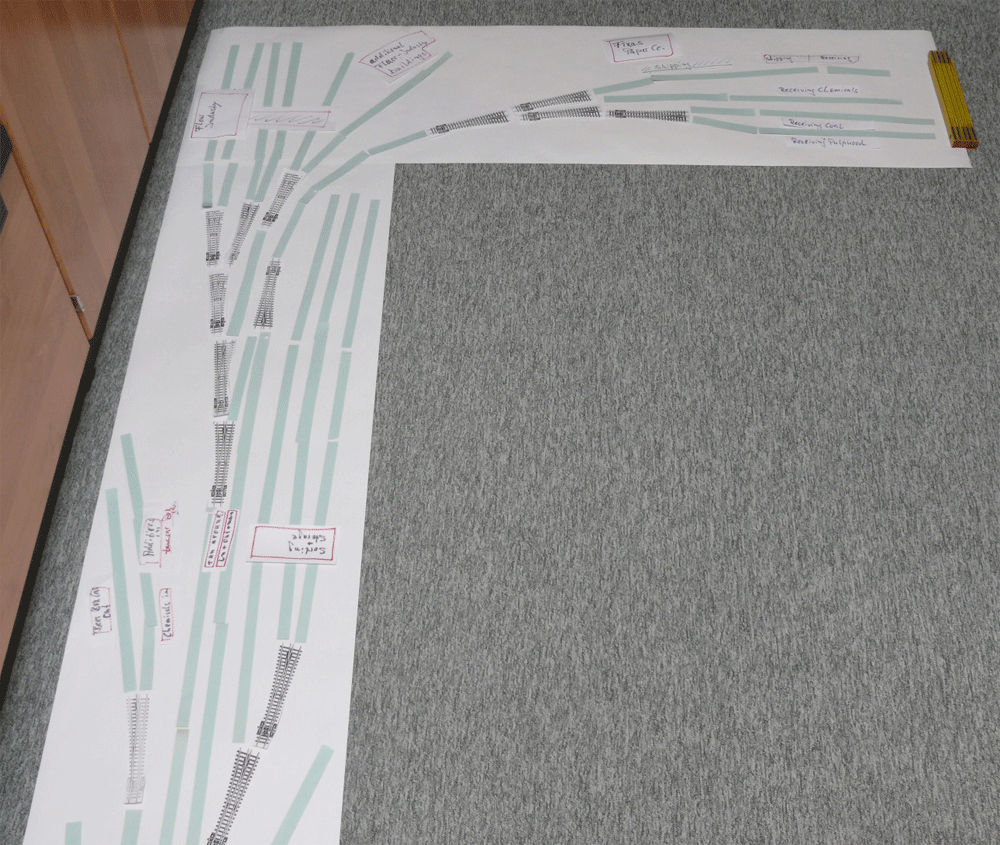 another view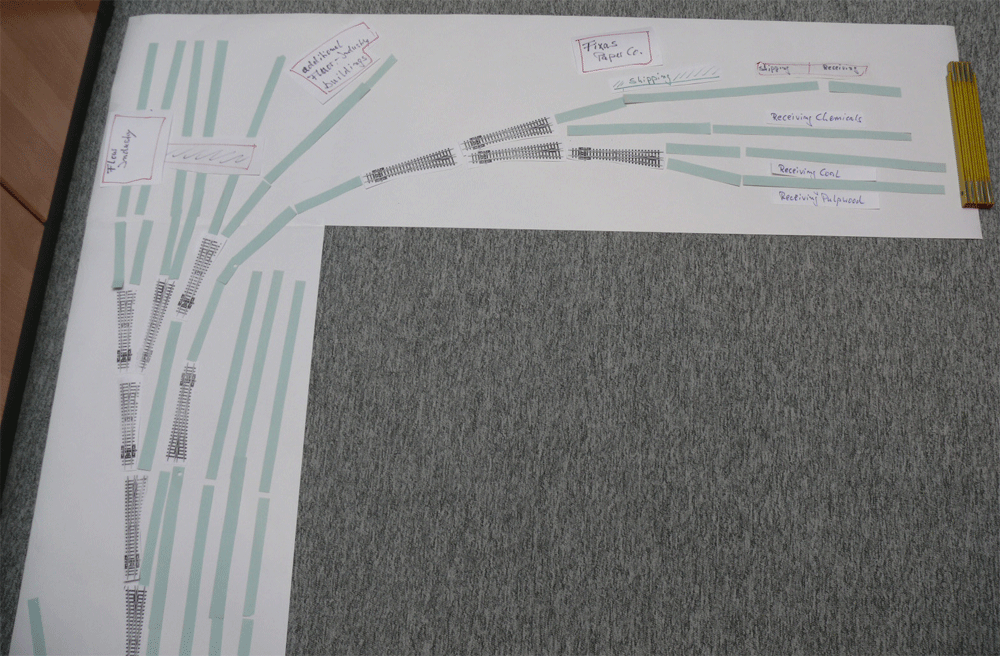 east, and end of module.
---
This is a previous version: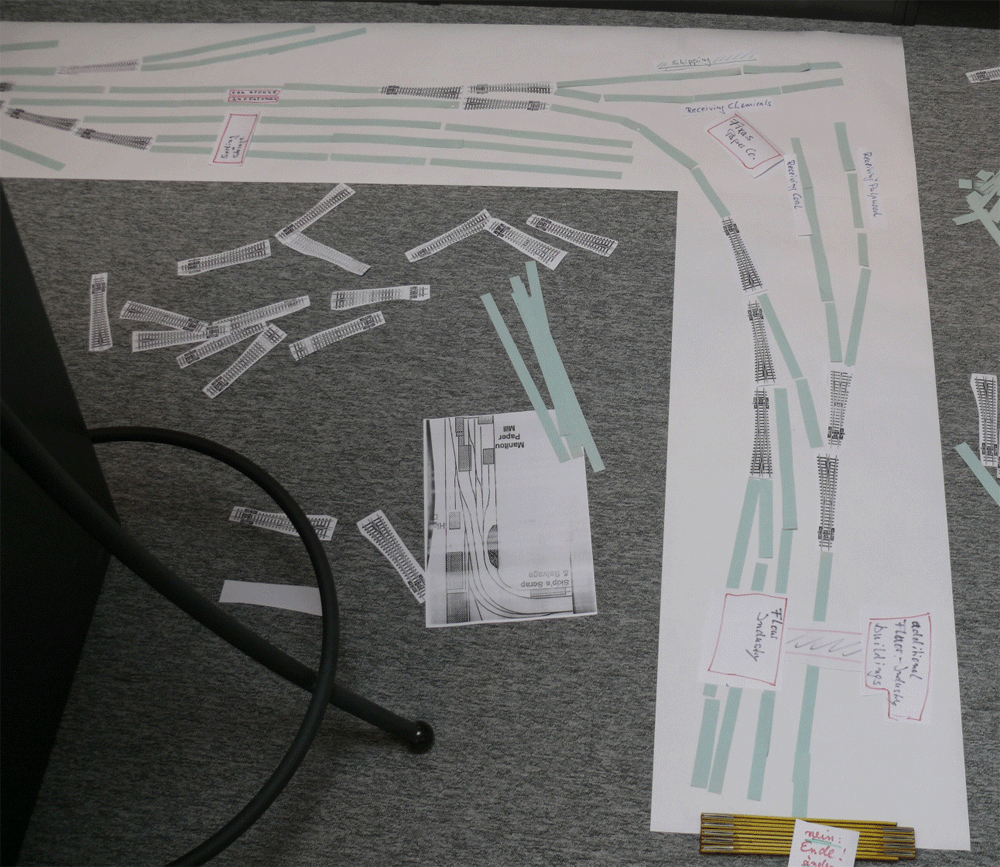 I chose the version above, because the flour mill is more efficient to switch in the other version, and the aim of the prototype railroads is efficiency.