americaN FREMO - modular model railroad in N scale
Haslingen Steel Mill - Addition Lauffen 2013
Details

Kategorie: americaN
Zuletzt aktualisiert: Mittwoch, 15. Mai 2013 06:43
Geschrieben von Michael Homberg
Haslingen Steel Mill / Stahlwerk Haslingen
Update for Haslingen Steel Mill 

Since the FREMO americaN meeting Lauffen 2011, module builder Jan made good progress on his Steel Mill. The first update shows the status of the Prague Meeting, October 2011. Below, you can find the status of the americaN meeting in Lauffen, May 2013.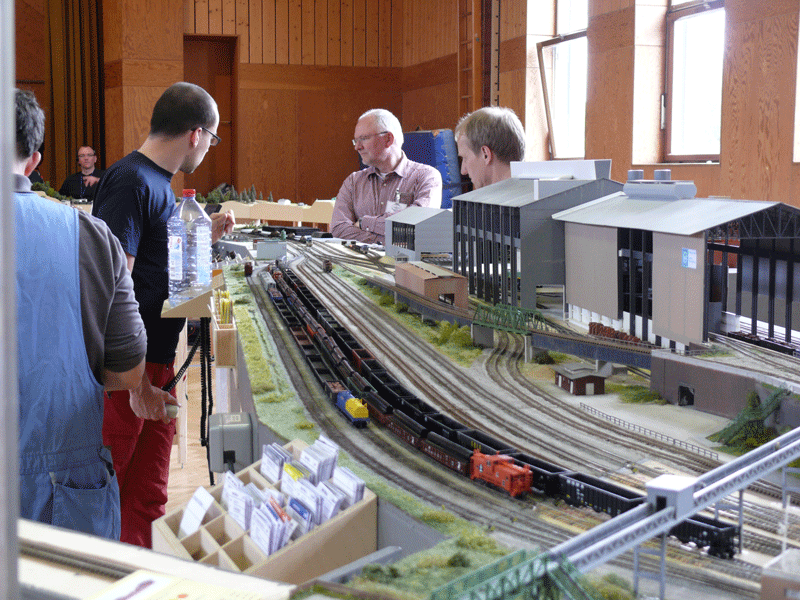 Haslingen Steel, FREMO Lauffen meeting, May 2013.
in front: interchange yard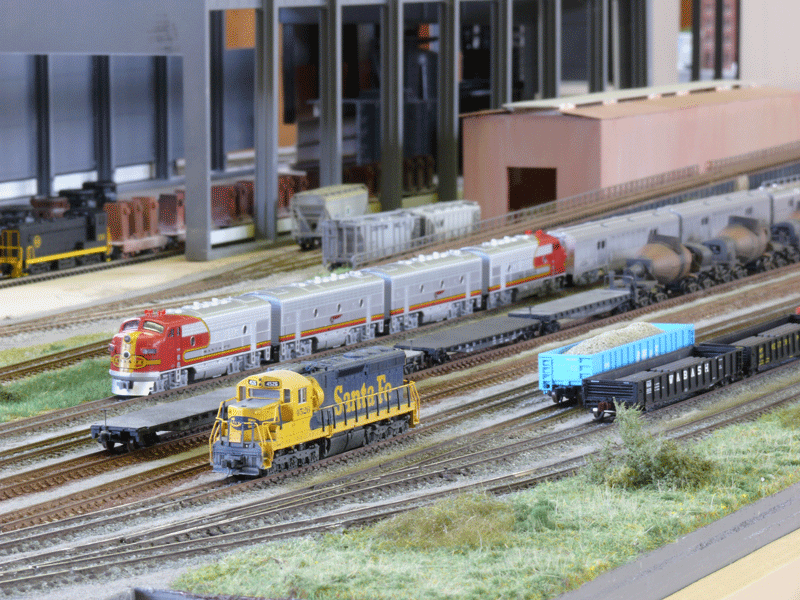 Santa Fe passenger passing trough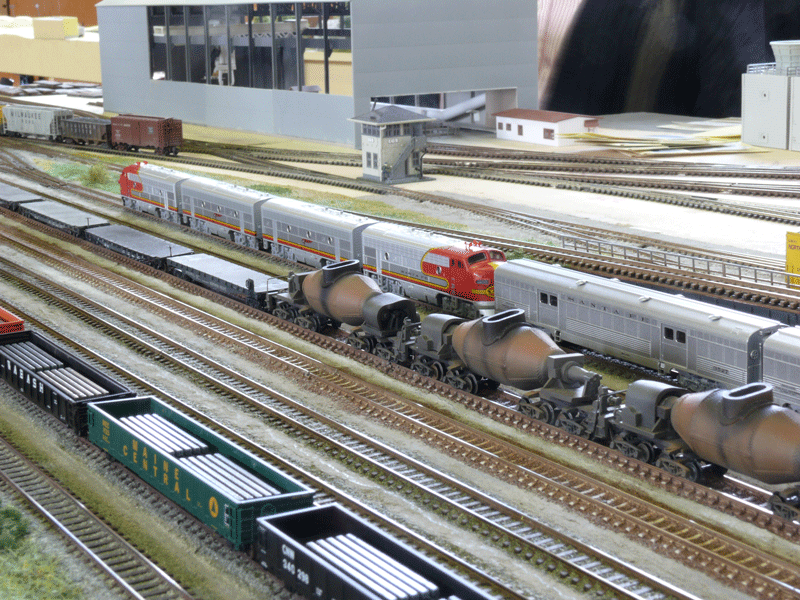 Topedo bottle cars with liquid iron wait to be switched to the unloading spot inside the steel mill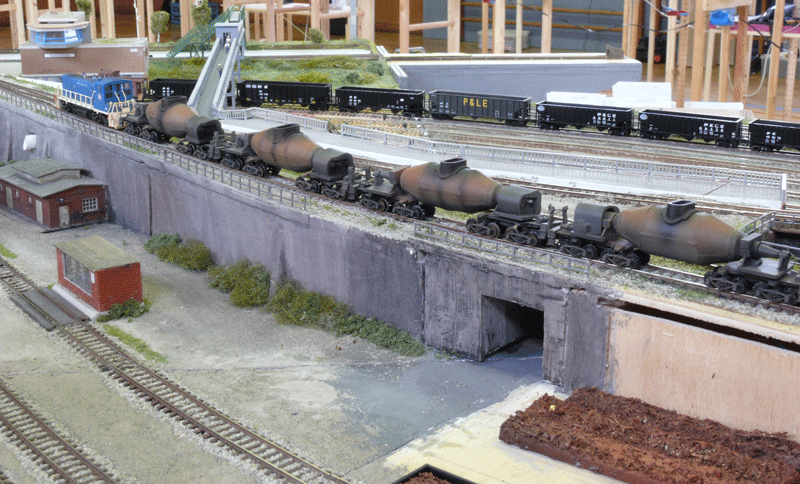 Union Railroad switcher with bottle cars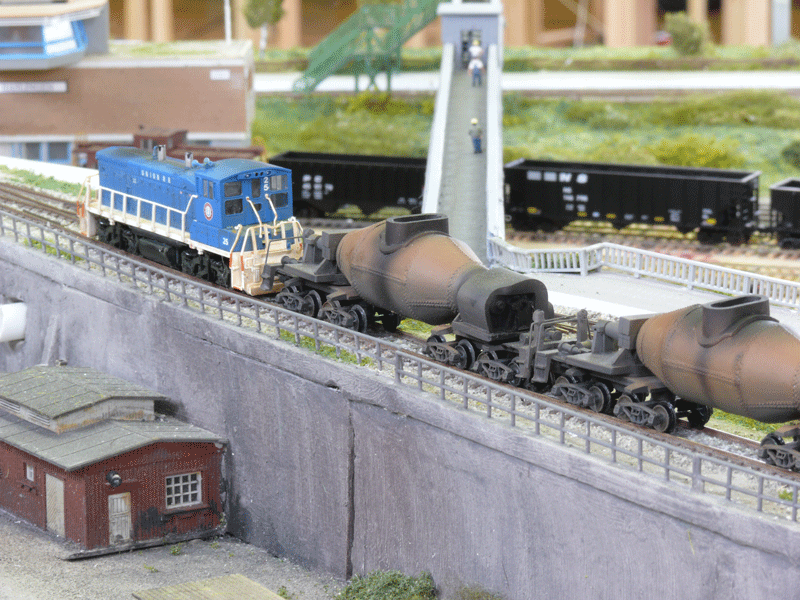 spotting bottle cars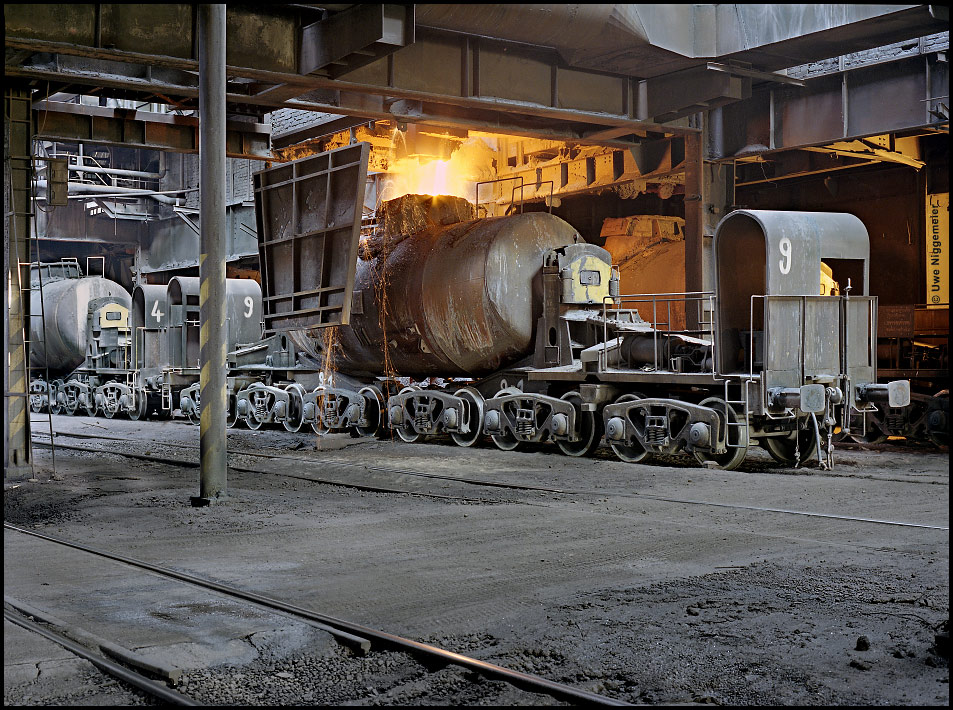 Torpedopfanne, Bottle car. ArcelorMittal Nova Hut, Ostrava.
Foto und (c) Uwe Niggemeier, www.stahlseite.de/ Veröffentlicht mit Genehmigung. Published with permission-
While Haslingen Steel still is in construction, this Photo from Ostrava shows how it could look like inside Haslingen, later.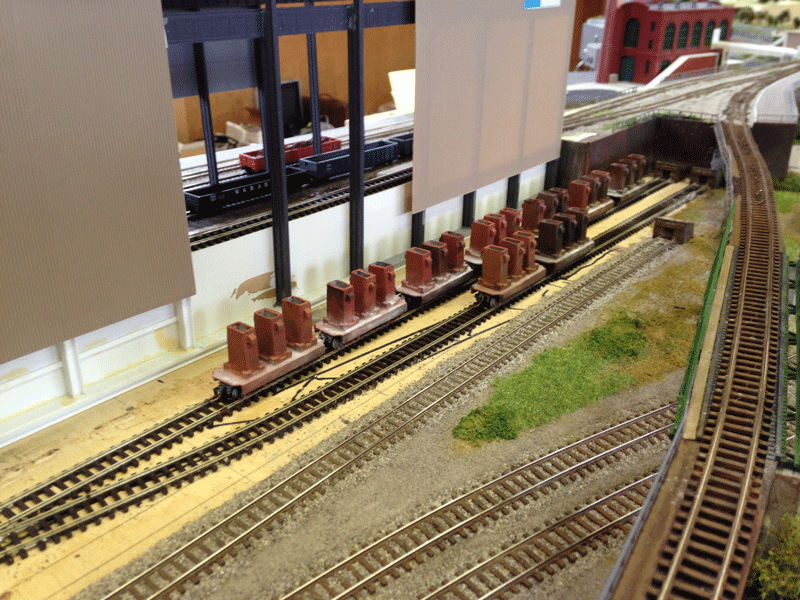 Ingot cars, ready to take iron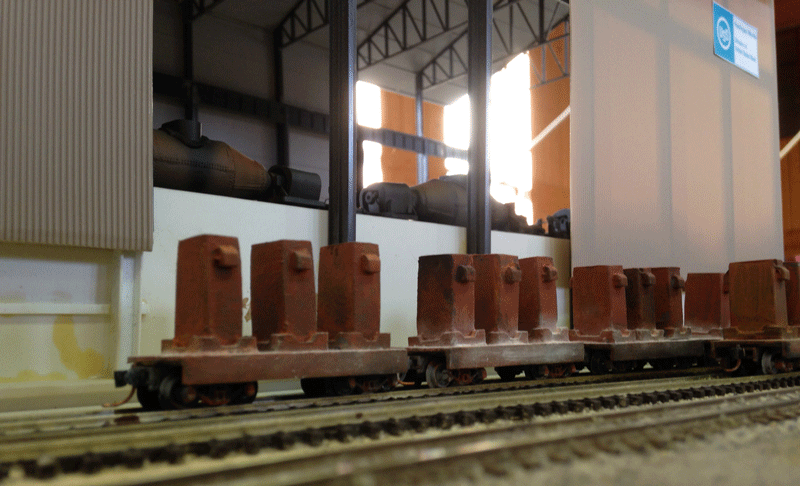 Detail of ingot cars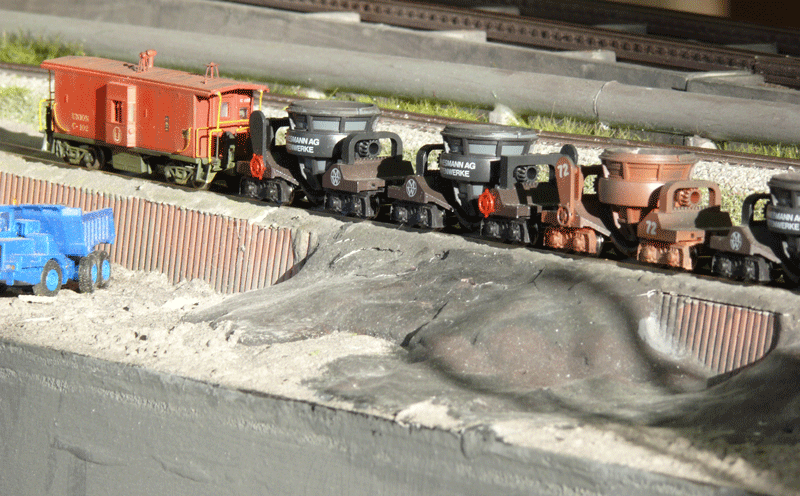 Dump area for hot slag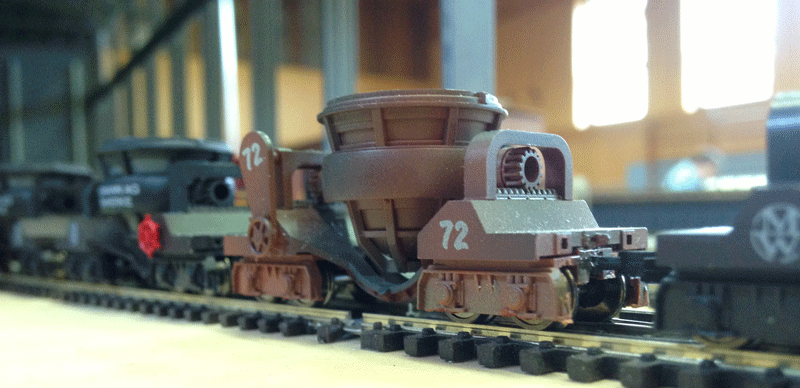 Detail of hot slag car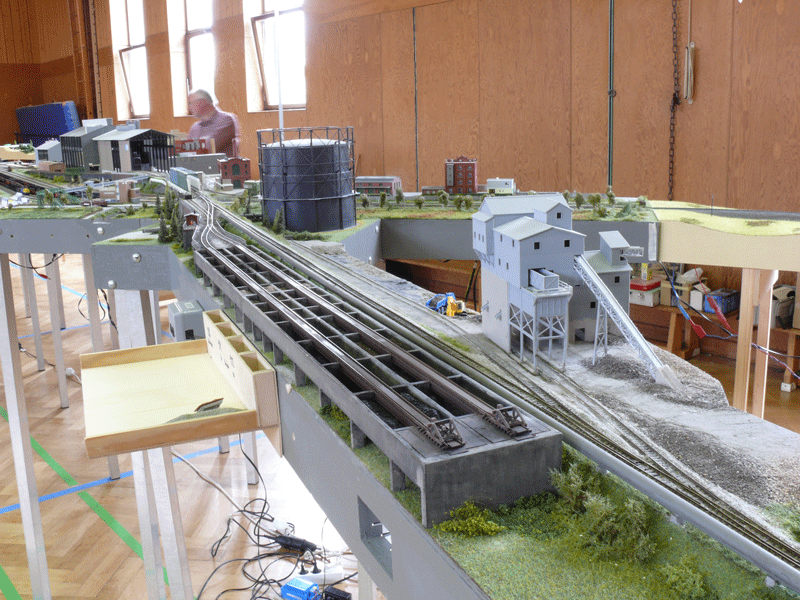 Dumping station for raw materials, which from here will be transported into the mill by belt conveyors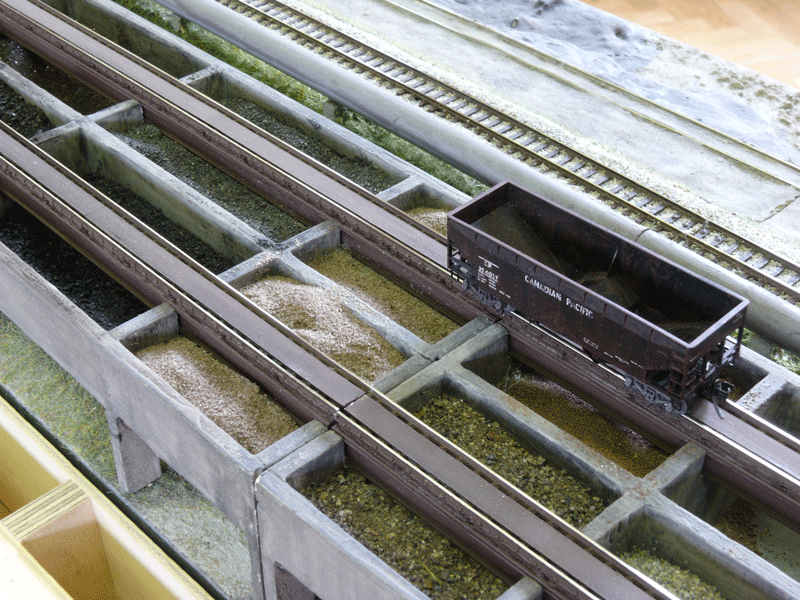 Raw materials are dumped into dedicated cells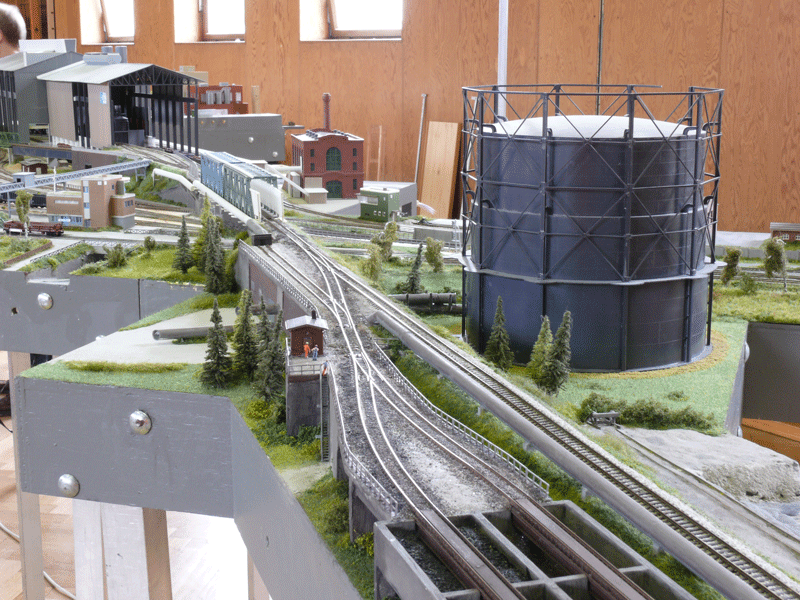 Raw material dumping area, with gasometer on the right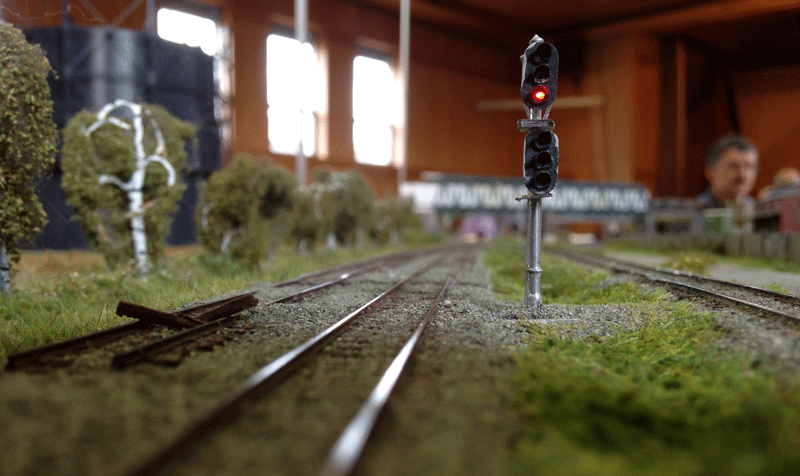 Entrance signal of Haslingen Steel