Railroad Models / Eisenbahn-Modelle
Watkins: americaN module
Details

Kategorie: my americaN modules
| | |
| --- | --- |
| Watkins |   |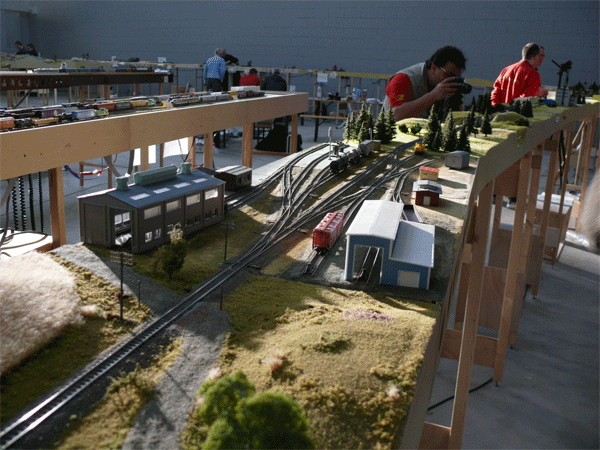 Watkins at the FREMO meeting at Übach-Palenberg, 2008 
Built by Bart Bakker, this module is VERY compact. Set up, it is 100 x 40 cm.
It was designed to be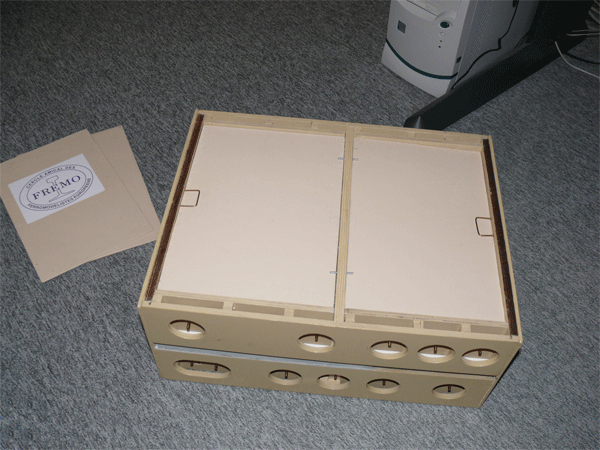 accepted as hand luggage at the airport (Bart took it from Netherlands to London and back, once). Well, the size still is okay for this, but I do not know what the security check would say today ;-(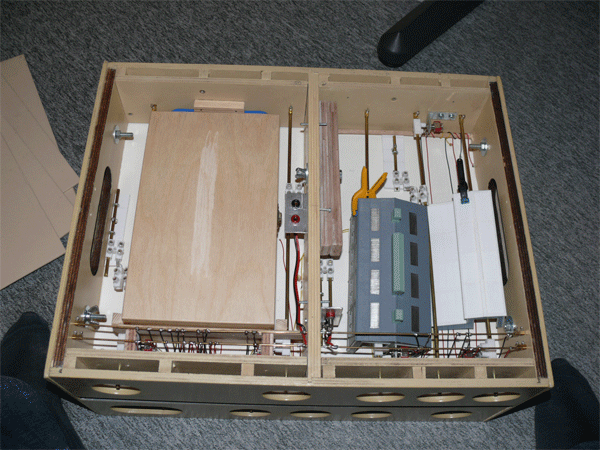 It is great for operations: it is used as an engine service, Repair in Place - station, engines get fuel and sand. And it is a good place to add a big station if you want to have crew change and engine change (for example if you are going from one railroad to another).
And on its own, it can be used as a switching layout: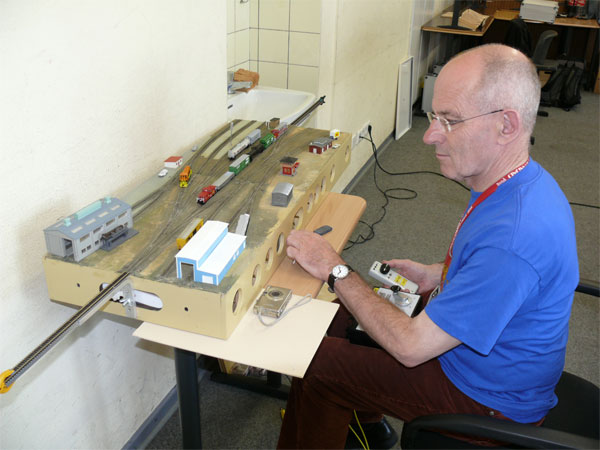 At the FREMO meeting in Rheine 2007, Bart at Watkins which was set up as a separate switching layout.
After this meeting, Watkins changed ownership, and I took it home. Bart is concentrating to HO, as he did before.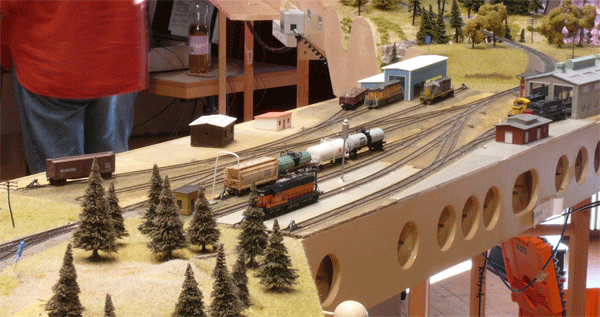 at FREMO meeting at Naumburg, 2008
Additional information about Watkins you can find 
---
Planning of Watkins, by Bart Bakker: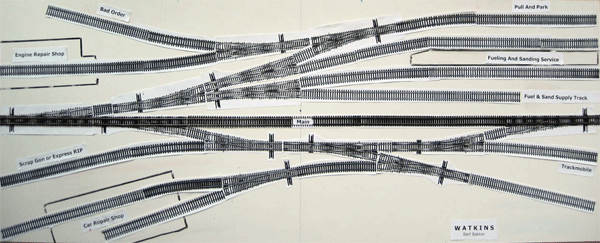 :
final version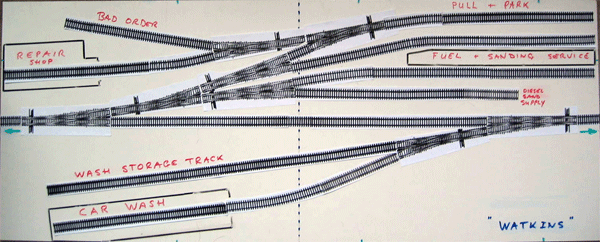 in the process of optimizing