Passenger Operation
Minimum Size of a Union Passenger Station in N Scale?
Details

Kategorie: Passenger Operation
Zuletzt aktualisiert: Sonntag, 07. März 2010 12:43
Geschrieben von Michael Homberg
What is the minimum size of a Union Passenger Station in N scale?
Is it possible to build a realistically looking Union Passenger station on a module with a length of 250 cm?
I set up some trains on my paper module mockup, and here are the photos: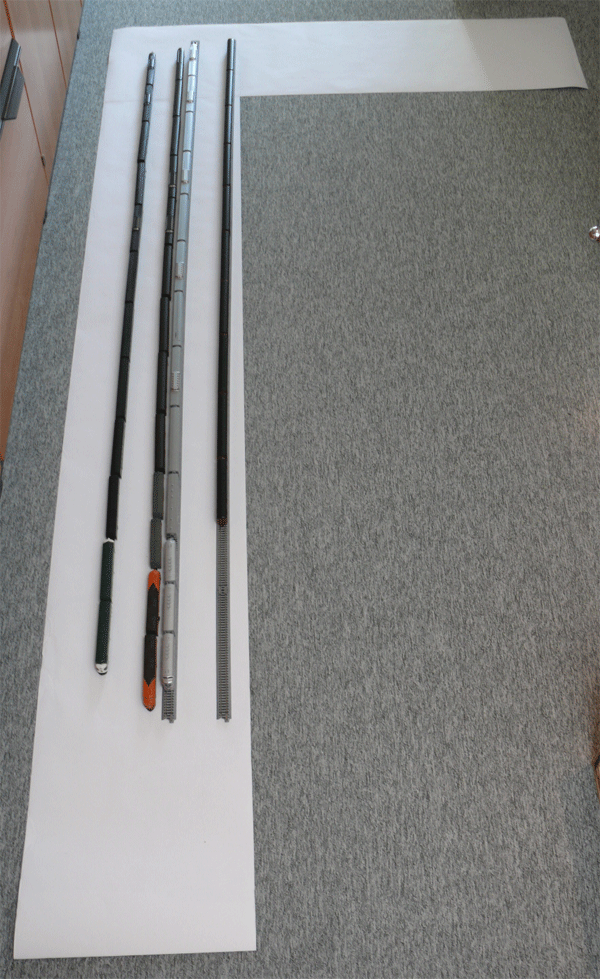 Overview. The paper mock up is 40 cm wide (the standard of americaN modules). And it is 250 cm in length. 
Trains ready to depart...

The PRR train on the right is waiting for the engine.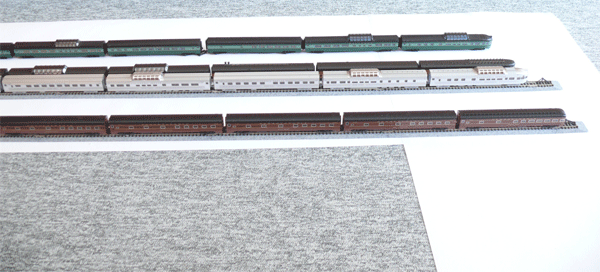 The side of the station building.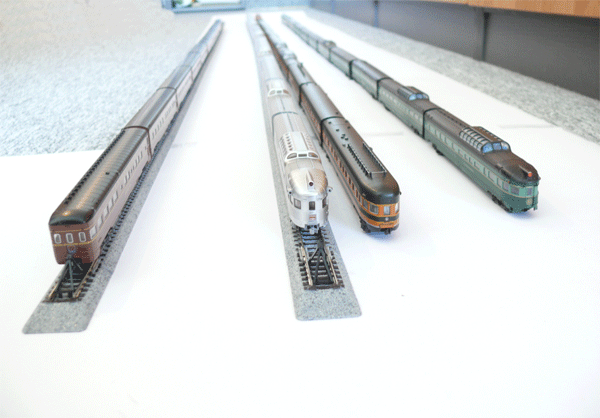 View from the Station Building, looking onto the platforms and trains.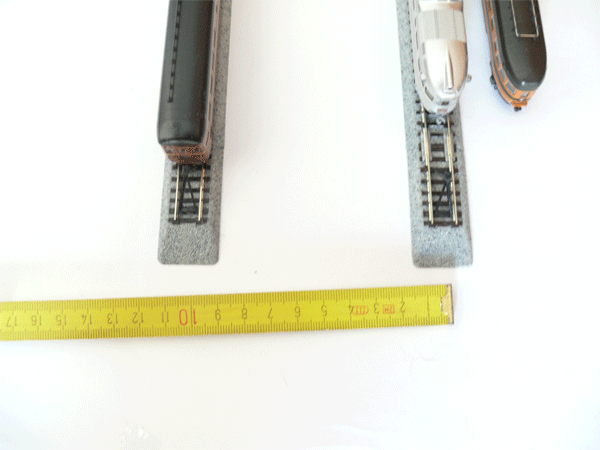 What is the right width for a platform? I tried out, and 10 cm looks right for me. I know that many model railroad platforms are much narrower, but travelling by local and long distance trains nearly every week I got the impression that these 10 cm give a much more prototypically feeling.
Back to the question: is 250 cm in length enough? My conclusion is: if I want to have trains of at least 10 cars plus engines, I would need a minimum of 350 cm (+ the rest of the world = staging or a module arrangement at meetings) to set up a Union Station which can be operated like the "NOUPT = New Orleans Union Passenger Station" described by Andy Sperandeo in "Passenger Equipment & Operation", Kalmbach, 2006, p. 78f.