Temporary Layouts at FREMO Module Meetings / other than americaN
FREMO 25 years N scale, Praha 2013
Details

Kategorie: FREMO-Meetings
Zuletzt aktualisiert: Sonntag, 17. November 2013 09:52
Geschrieben von Michael Homberg

FREMO Anniversary XL meeting: 25 years N Scale in Praha, 2013
Vom 03. bis 06. Oktober fand in Prag das internationale Jubiläumstreffen "25 Jahre Spur N im FREMO" statt. 
The 25. Anniversary Meeting "FREMO N Scale" was running in Prague from October 2013, 03rd to 06th.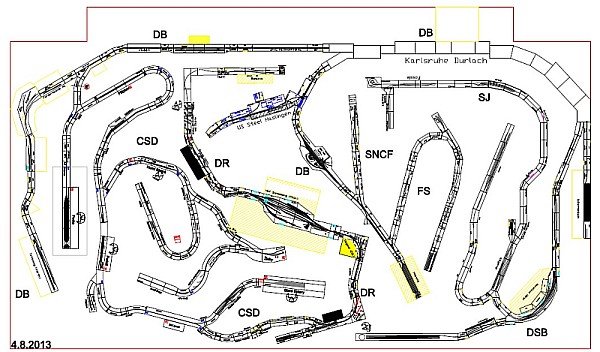 The layout. Click here to get the detailled pdf version die detaillierte Version

Panorama view at the time of setting up the layout. Click here to get the great picture.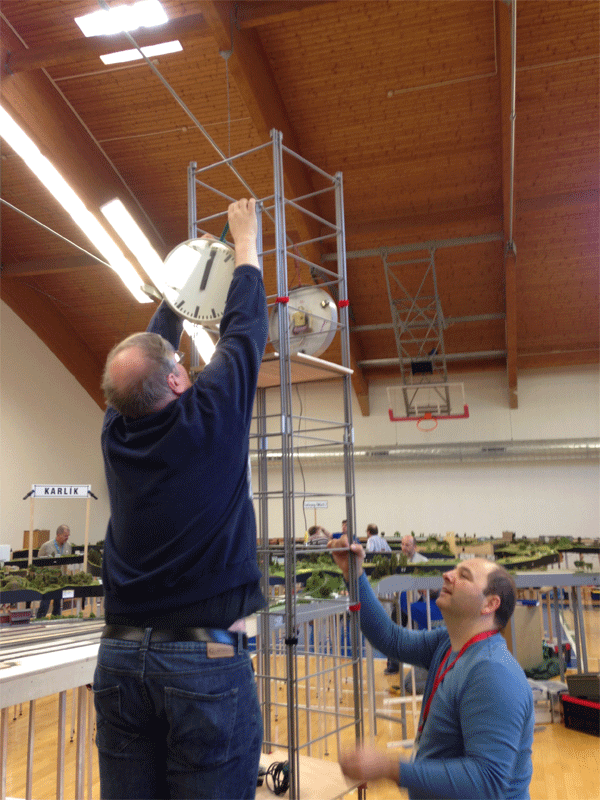 Die Uhrmacher
Thew clock crew
This FREMO-Meeting was a really international one:  
Dieses FREMOTreffen war ein sehr internationales: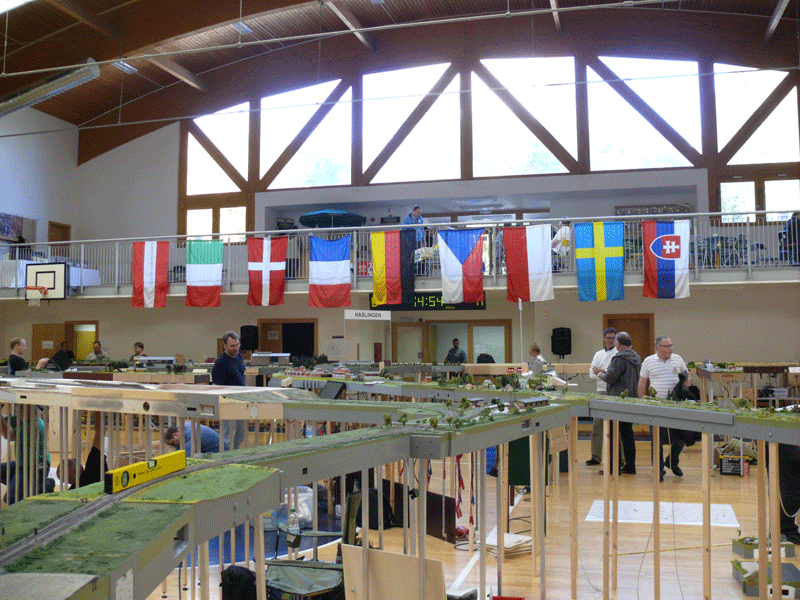 From left to right:
Austria, Italy, Denmark, France, Germany, Czech Republic, Poland, Sweden, Slowakia  
von links nach rechts:
Österreich, Italien, Dänemark, Frankreich, Deutschland, Tschechien, Polen, Schweden, Slowakei
Der Zeitraum dieses Treffens war in den frühen 1970er Jahren. Daher gab es noch stark bewachte Grenzen:
Theme was the model operation of Europe railroads based on prototype operation in early 70 e's. Therefore, boarders were contollod like the following: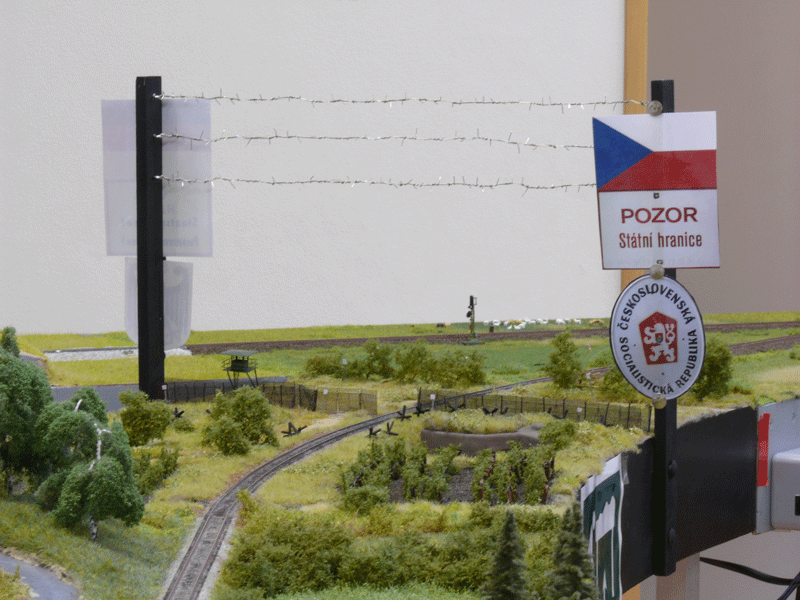 and from other side:
und von der anderen Seite aus: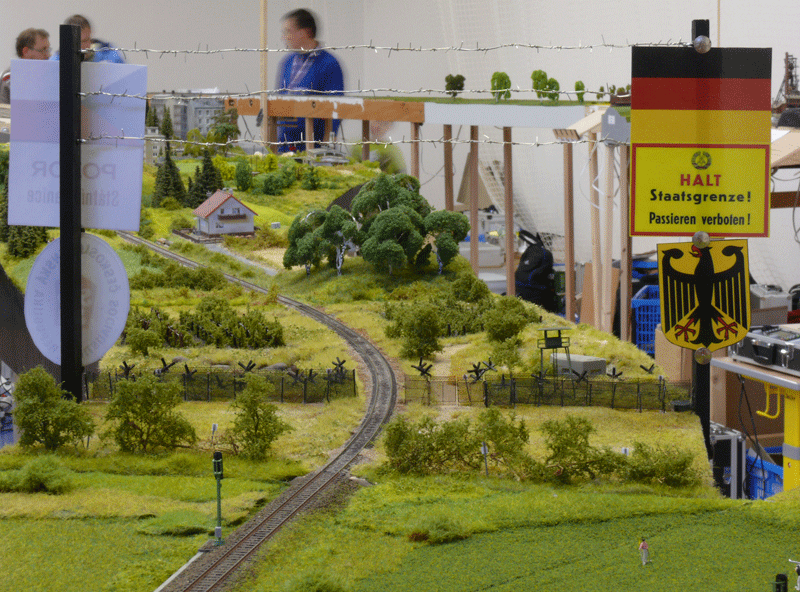 I am really glad that I could travel to Prague without any boarder control this year!
Ich bin sehr froh, dass ich in diesem Jahr den Weg nach Prag ohne solche Grenzkontrollen machen konnte!
---
Here you go
hier geht es lang zum FFREMO Treffen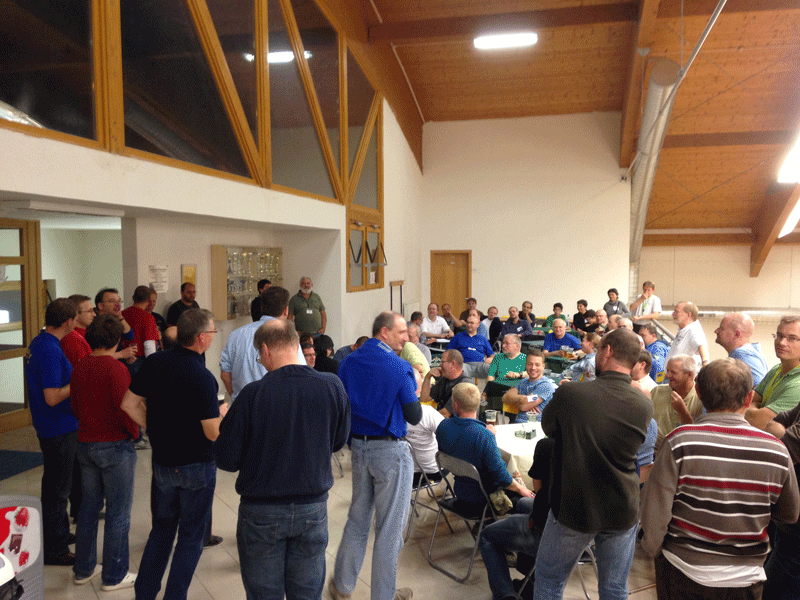 Meeting after set up and before the start of operation: a lot to explain
Der Aufbau ist fertig: Starbesprechung 
---

Bahnhof "Karlsruhe-Durlach": so groß, dass man eine Panorama-Aufnahme braucht
Station "Karlsruhe-Durlach": so huge that I needed to do a Panorama
Stellwerk "Karlsruhe Durlach" - operator's desk
---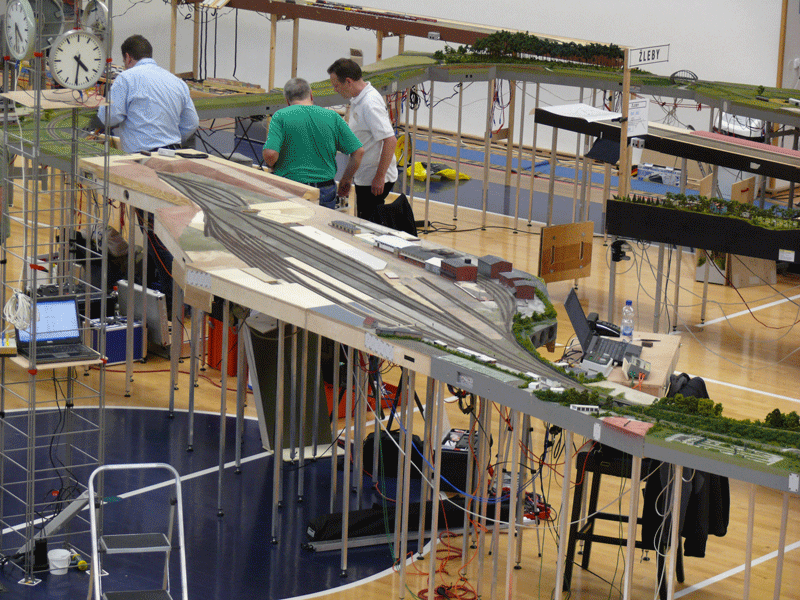 RAW Sonneberg
---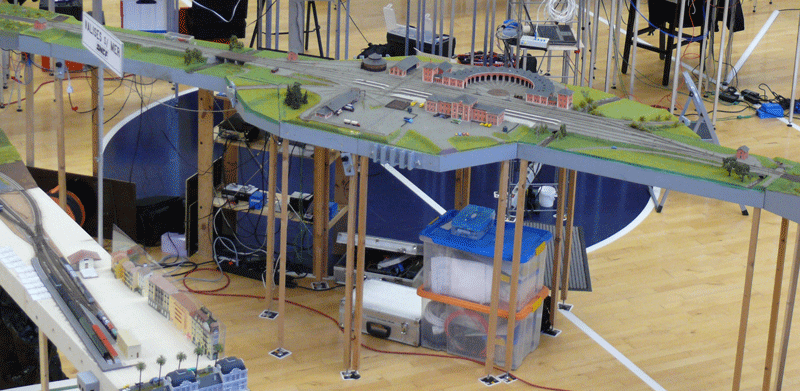 Rosenheim: Überblick - Overview 
eingesetzt als deutsch-französischer Grenzbahnhof
operated as German French interchage station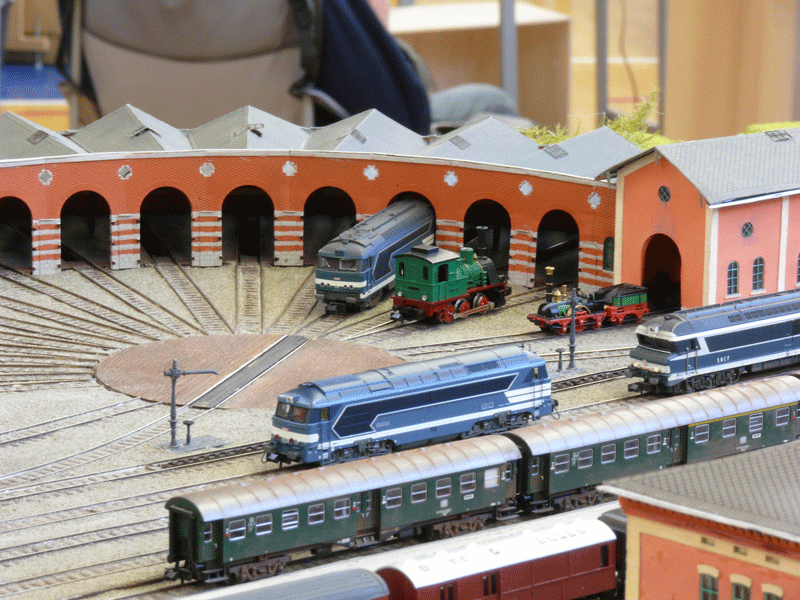 ---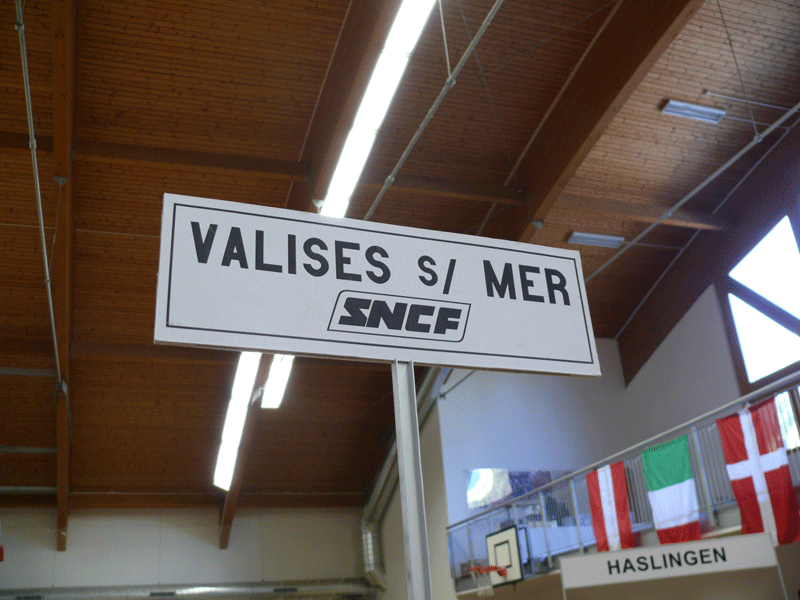 Valises s/ Mer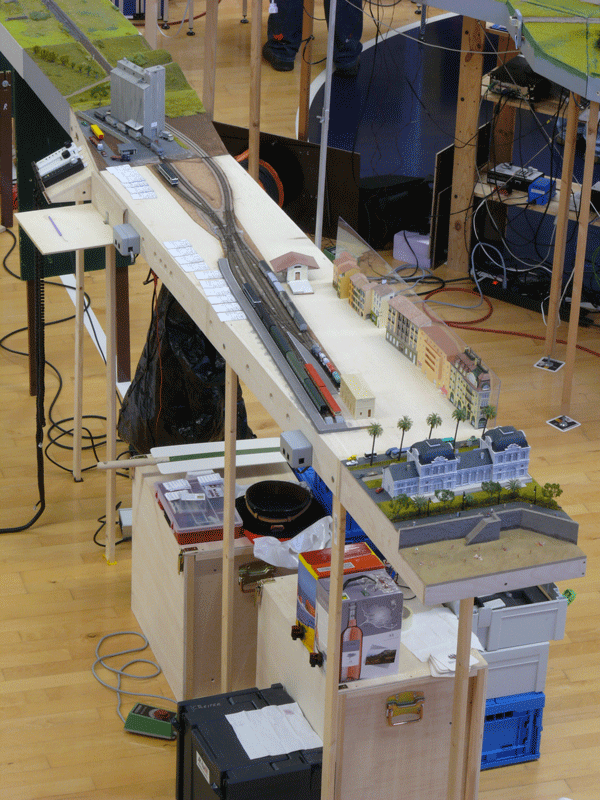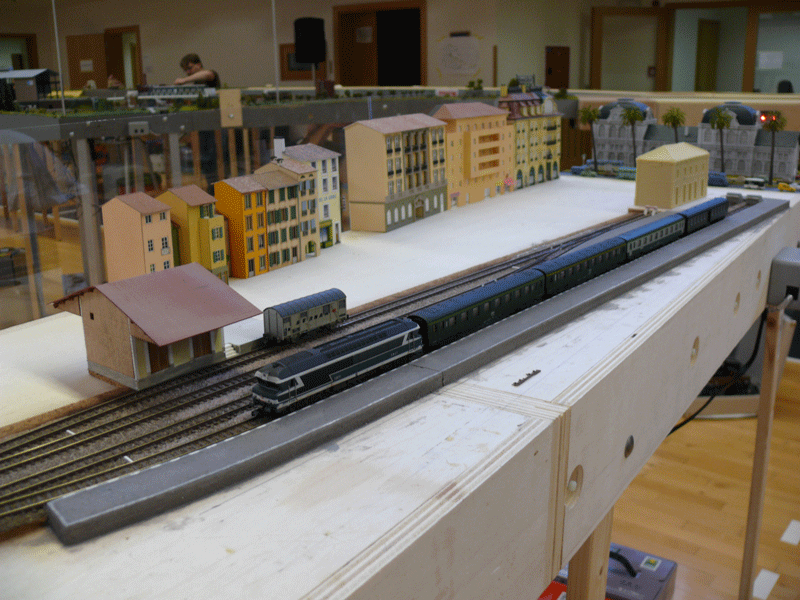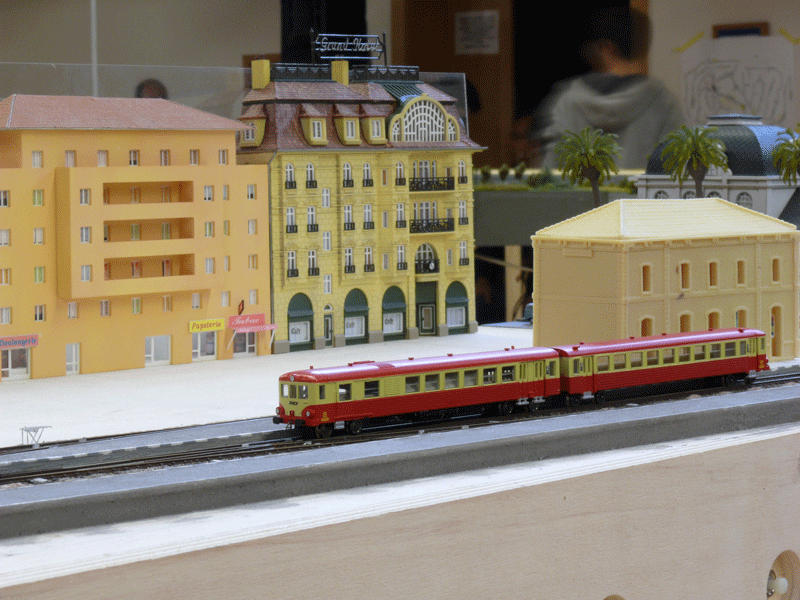 ---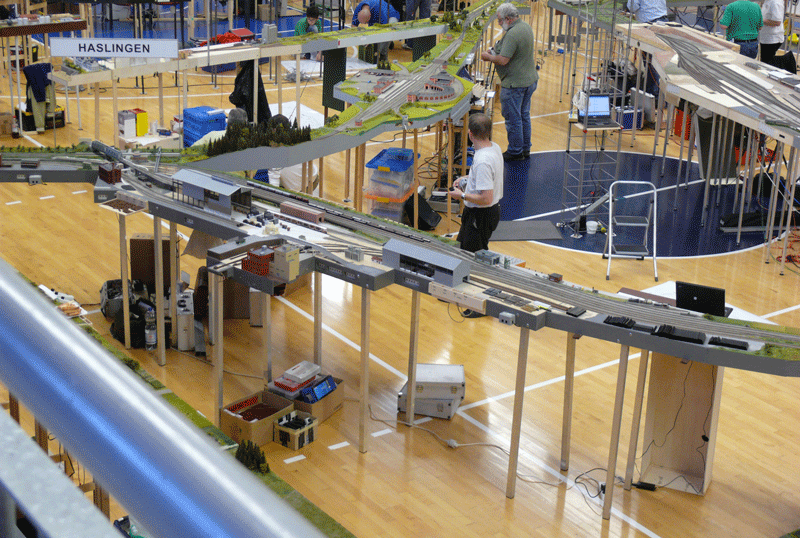 Haslingen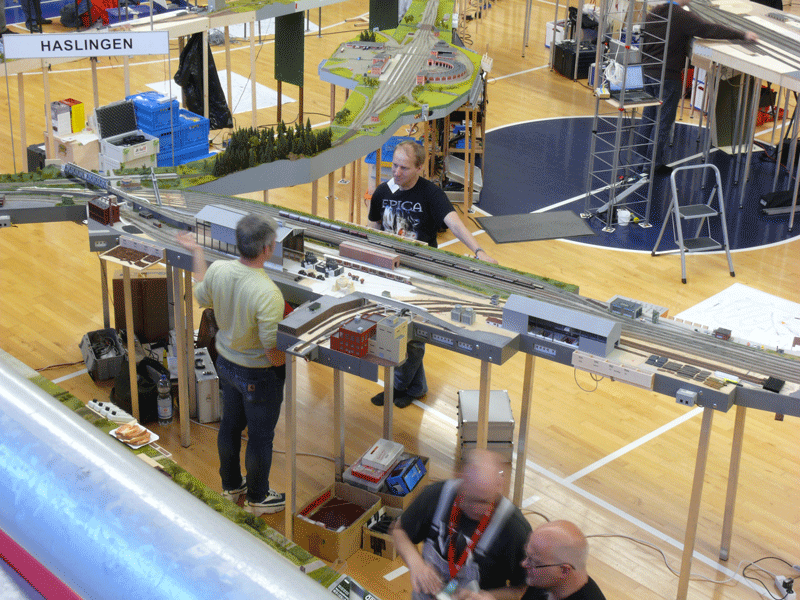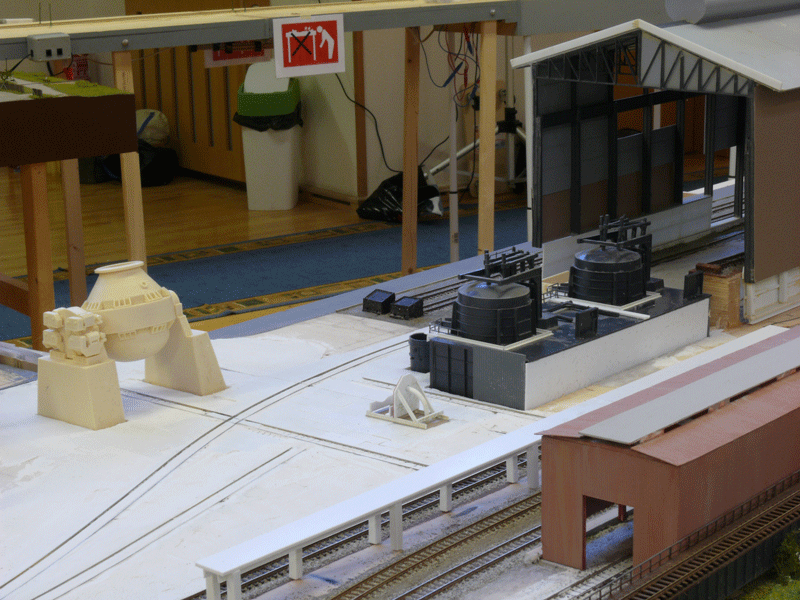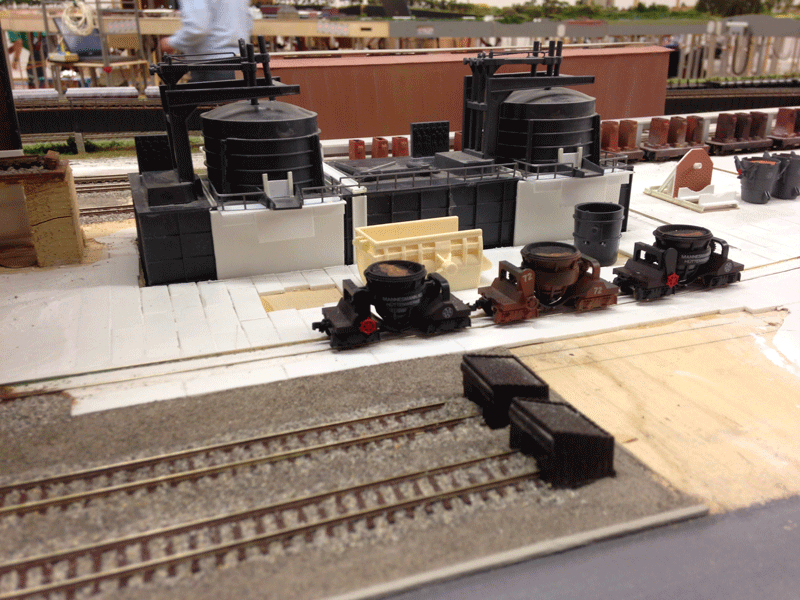 ---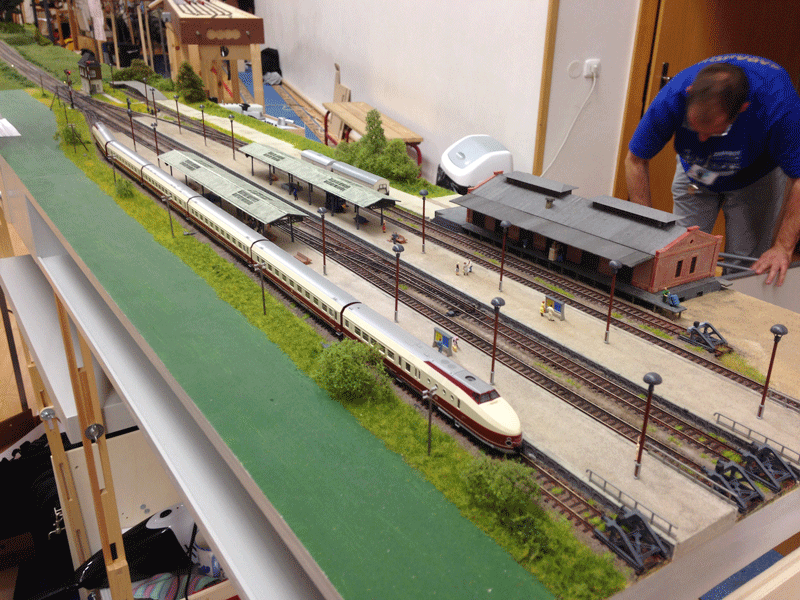 Neuntal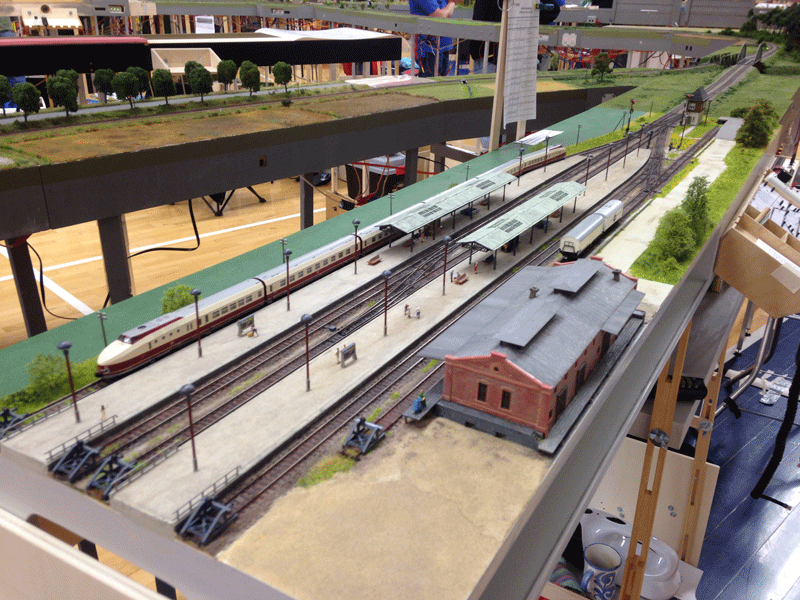 ---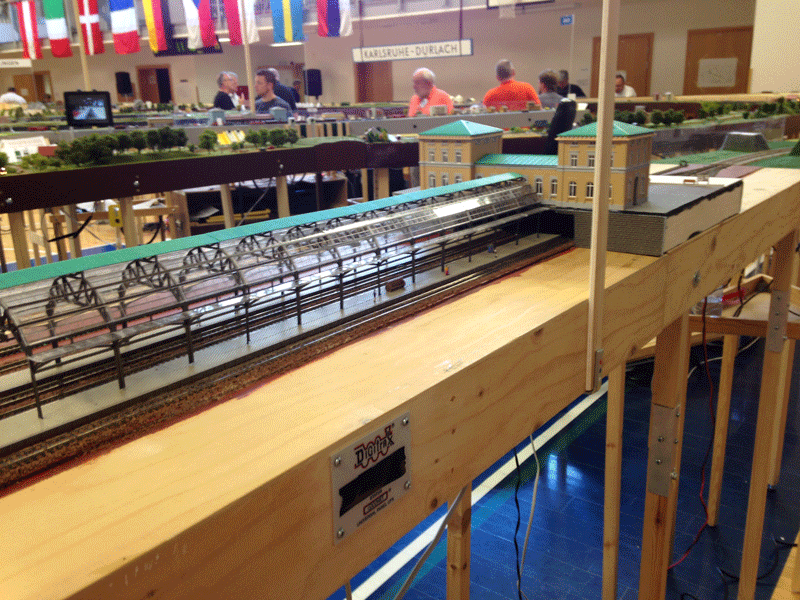 Dänischer Bahnhof - Danish Station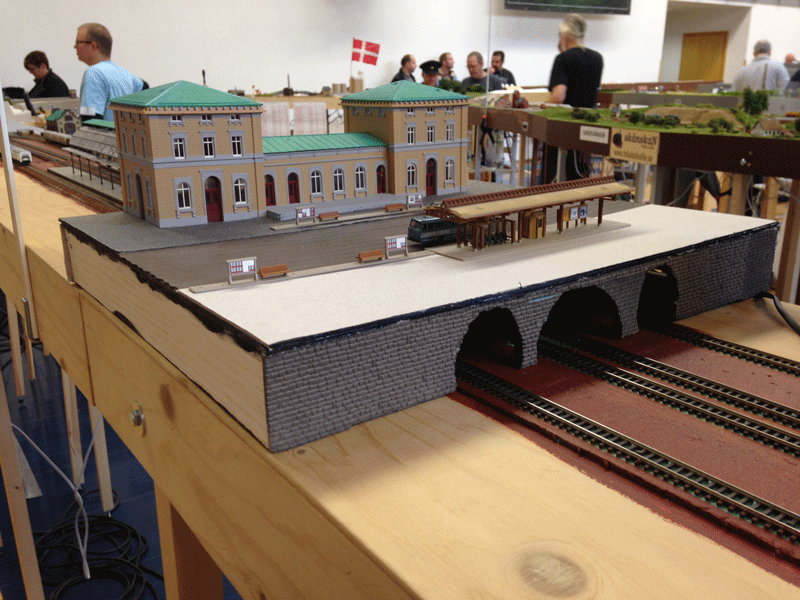 ---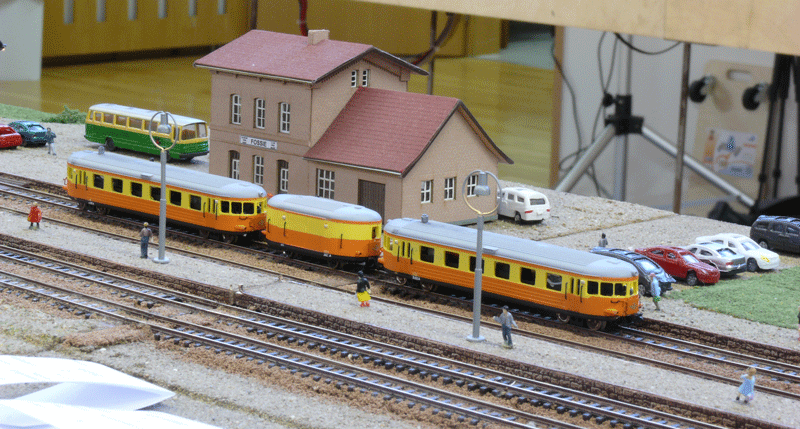 "Fossie", schwedische Strecke - Swedisch branch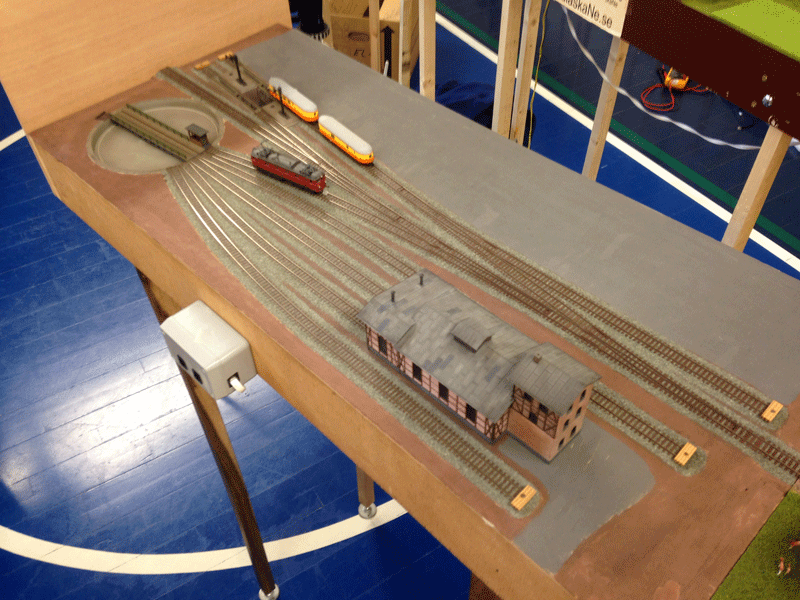 BW, schwedischer Ast - engine service, Swedish branch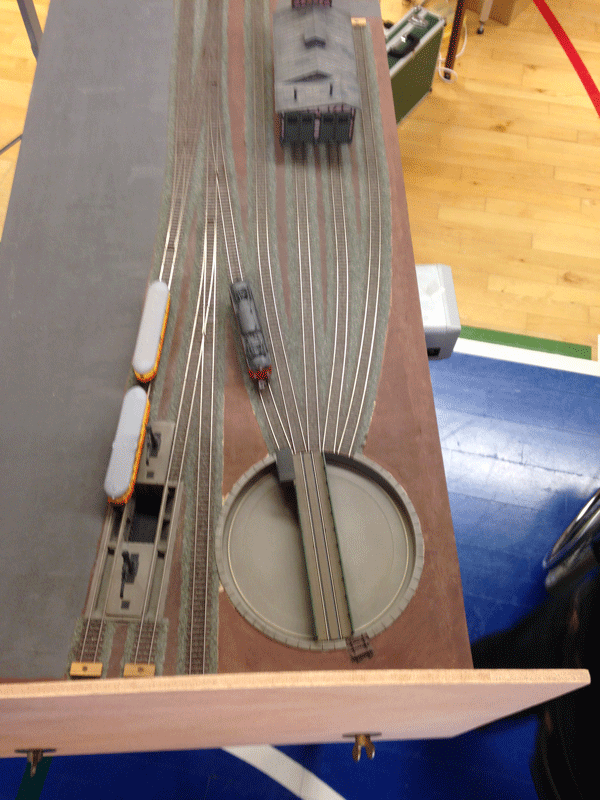 ---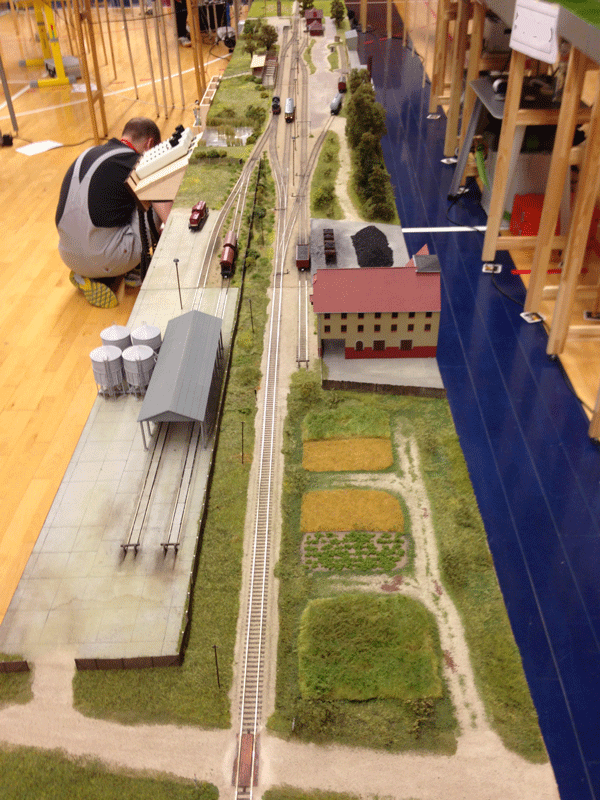 "Bismark" auf der DR-Strecke - "Bismark" on the DR branch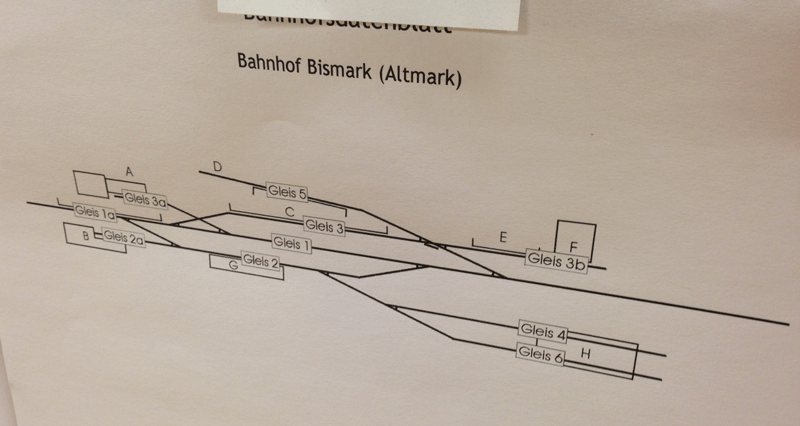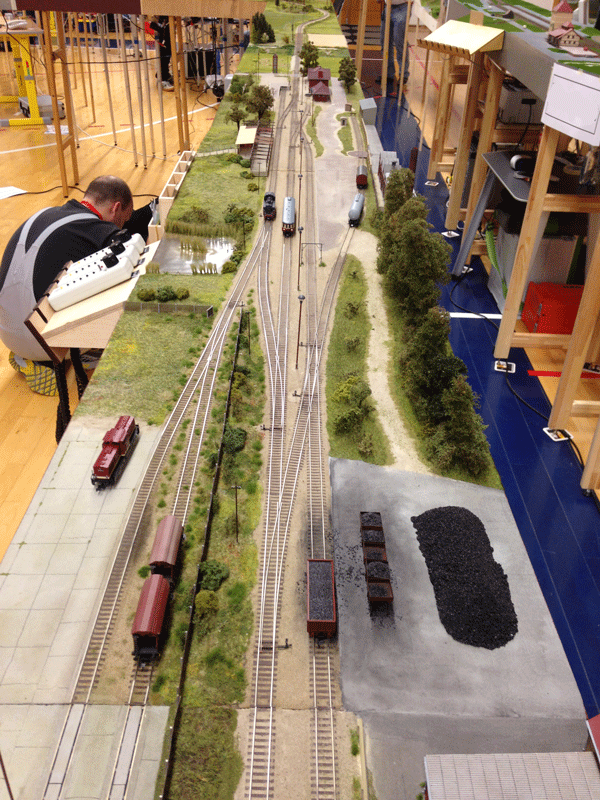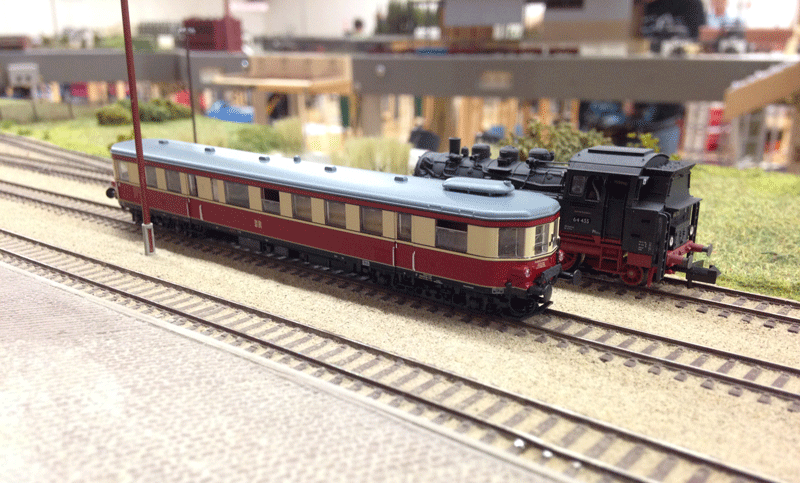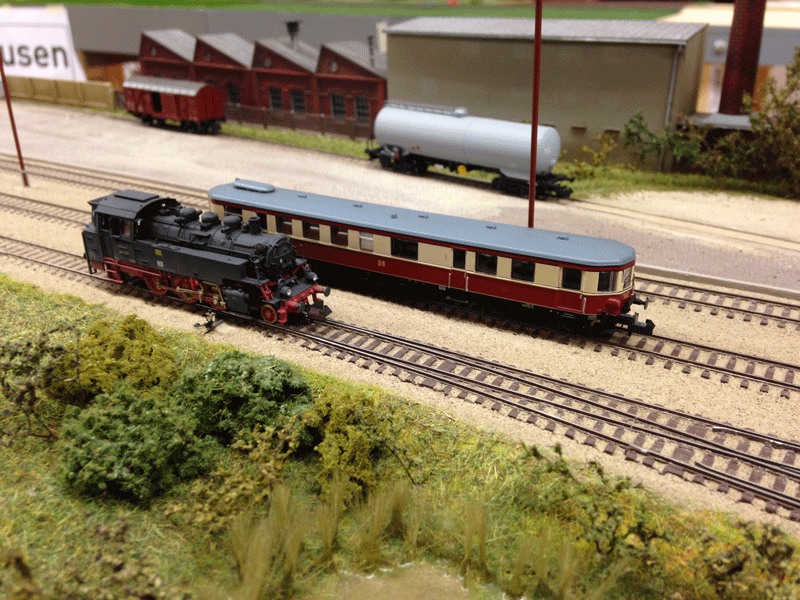 ---
weitere Informationen / more information 
der offizielle Report von den tschechischen Organistoren / official report from the Czech organizers